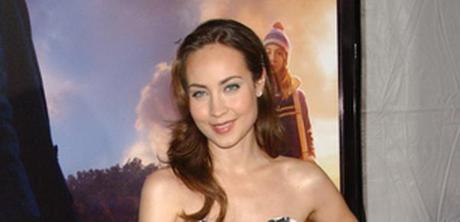 Courtney Ford (Portia Bellefleur) is making the move to guest star on yet another TV show! We reported back in September about her stint on CBS' Big Bang Theory as comic book nerd Alice. This time however, she's headed to the NBC drama Parenthood.
According to a report published by TV Line's Michael Ausiello this afternoon, Ford is set to play Lily, an accomplished cellist that rents time at the recording studio two of the lead characters own.  She is described as:
"…Lily, is an accomplished cello player who starts renting time at Crosby and Adam's recording studio. Described as down-to-earth and wry-humored, Lily begins to connect with Crosby despite an inauspicious first meeting."
Courtney will debut on the series in January and reoccur throughout the rest of the season which ends February 28th.
So be sure to watch Trubies because Parenthood is a great show and it will take your mind off of your True Blood withdrawal!
Source: TV Line.com- "Parenthood Exclusive: Dexter Grad Courtney Ford Makes a Play For Crosby"
Image Credits: Albert L. Ortega, PR Photos