GREAT NEWS FROM SI KAHN!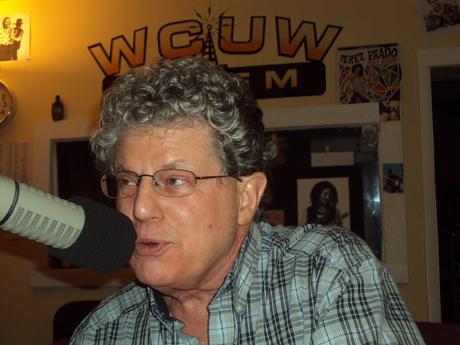 Si Kahn at WCUW, 2012. Photo by Jeff Boudreau
Yesterday, a judicial panel upheld a previous ruling supporting conservation of Bristol Bay and dismissing a lawsuit brought by the Pebble Partnership against the Environmental Protection Agency (EPA).  http://bit.ly/1KBG2o0
As former Secretary of the Interior, Bruce Babbitt, puts it, 'the proposed Pebble Mine in Alaska is not a tough choice. The question of whether to build a massive copper mine in the heart of the planet's largest wild sockeye salmon fishery has a simple answer: no. Pebble is the wrong mine in absolutely the wrong place.'
Scientists completed a thorough, three-year review of the mine and its impacts on the watershed finding that the mine would destroy pristine wetlands, that roads and pipelines would slice through salmon-spawning streams, and that toxic chemicals would likely damage Bristol Bay's waters.  The nearly 40 million sockeye salmon that return each year to spawn in the Bristol Bay watershed support a $1.5 billion economy and 14,000 jobs.


Alaska Native American communities have assessed the mine's impacts on their livelihoods and way of life, and have reached the same conclusion. Commercial fishermen in Alaska say that "large-scale mineral development activities present serious risks for the Bristol Bay salmon fishery." They are among the 70 percent of Alaskan voters who believe the Pebble Mine poses a threat to the state's fishing industry.
Nothing will change the fact that the Pebble Mine is the wrong mine in the wrong place.
We will continue to keep you posted on any new developments.  Thank you for working with us to protect Bristol Bay!

In Music & Solidarity,
The Team at
Musicians United To Protect Bristol Bay
www.MusiciansUnited.info
Copyright © *|2015* *Musicians United To Protect Bristol Bay*, All rights reserved.
 You are receiving this email because you are a contact of Si Kahn's.
Our mailing address is:
*c/o Nagle 527 West 22nd St 5B  NY NY 10011|*