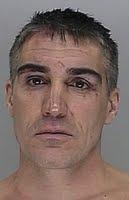 The Duluth News Tribune has the full report including video of the press conference. Don't bother watching the whole thing if you're looking for some information on the gun, there is none. The interesting thing is the police chief and everybody else seem perfectly OK with the fact that a guy like this, who was found guilty of sexually assaulting young women and who has such an explosive anger problem that he could do a shooting like this, had a gun in the car.
I find that unbelievable. That should be one of the main points of focus. This is an obvioulsy unfit gunowner with access to a gun.
Maybe it's a Northern Minnesota thing. Dog Gone can tell us.