Hi Huneybees,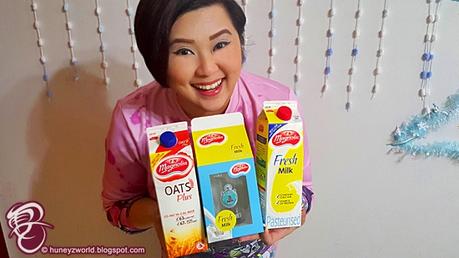 GOOD MORNING!!!  
As we countdown to the New Year 2016 also means it's time for new changes and new looks. F&N's MAGNOLIA has given their fresh milk packaging a brand new look with the best intentions for their fans to kick start a healthier and active lifestyle.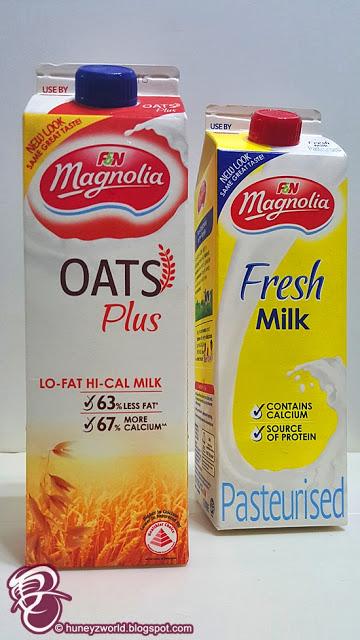 The new packaging breathes of a fresher and cleaner modern look, with the important details easily visible with a glance. You can also appreciate the refreshed design of the side panel, complete with tips on how to drink milk at its freshest and to get the best out of it; and though there is a new look, the taste of the milk remains unchanged and still as tasty and creamy as ever.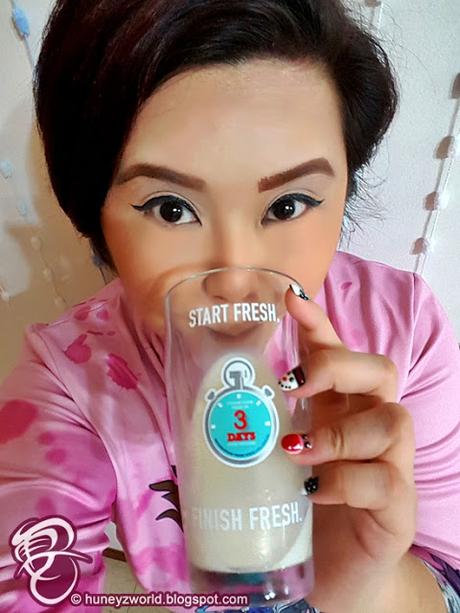 Milk is my must-have drink every morning and to consume the nutritional value at its highest to support out heart and bone health, it has to be consumed fresh and enjoyed within 3 days of opening as recommended by Agri-Food and Veterinary Authority (AVA) of Singapore (http://www.AVA. gov.sg/explore-by-sections/food/food-safety-quality/good-food-safety-practices).
Don't be deceived by the use-by date on the milk cartons as this is just an indication as to when the milk will remain fresh and safe for consumption when it is UNOPENED. But once it is opened, this date is no longer valid as the milk gets exposed to bacteria and loses its quality and freshness rapidly. That's why the one-litre milk pack is recommended as the two-litre milk pack might just be making us keeping the milk for more days and risk exposure to contamination!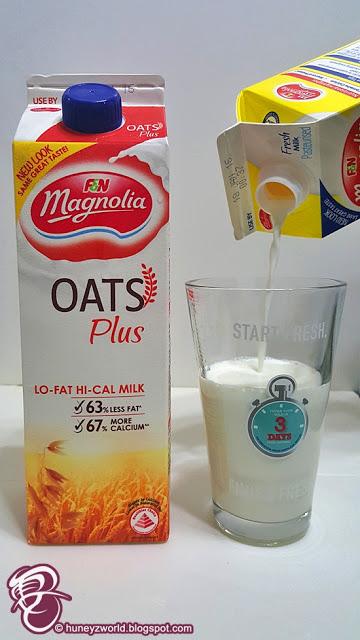 There are also many other ways and tips to keeping and consuming milk fresh. You preserve the cold chain from the time the milk leaves the production facility to the stores and then to the home, by picking the milk last when grocery shopping and upon reaching home, refrigerate the milk right away between 2

°

C to 4

°

C.
As this is a very important information and habit to have, MAGNOLIA will be having the 'Drink Milk Fresh' campaign to help their consumers appreciate the importance of handling fresh milk safely.



Along with this campaign, you guys can collect these 4 stylish glasses at participating supermarkets and outlets. From 1 January 2016, with every purchase of 2 one-litre packs of MAGNOLIA Fresh Milk, you can collect 1 of these glasses, whilst stocks last.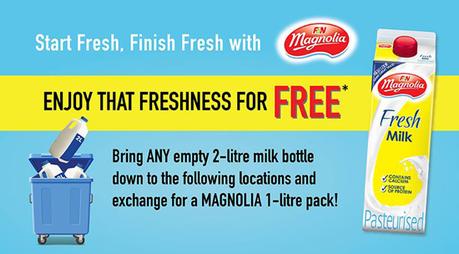 You can also head on over to their 'Start Fresh, Finish Fresh' Roadshows to exchange any empty 2-litre milk bottles for a free MAGNOLIA 1-litre milk! There's gona be a series of fun activities and quizzes at the roadshows and don't forget to get this limited edition 'Start Fresh. Finish Fresh' Glass too!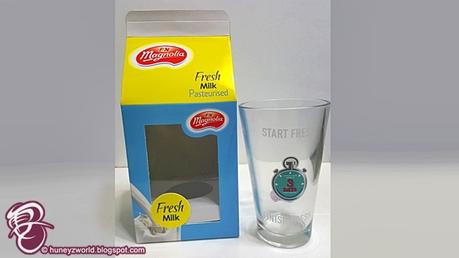 It is an exclusive design that will only be available at the roadshows with every purchase of 2 one-litre MAGNOLIA milk packs.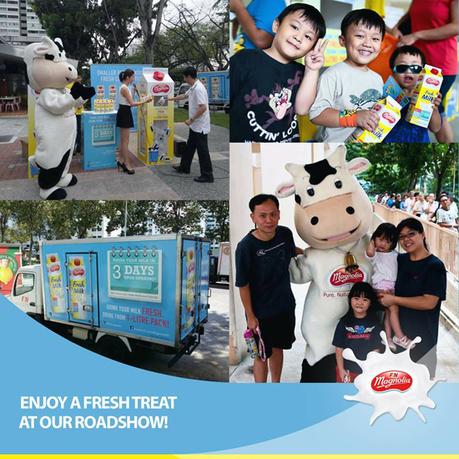 But if you could not make it to the roadshows, lookout for the MAGNOLIA Roving Truck in your neighbourhood! Simply bring an empty two-litre milk bottle with the label still intact to the Roving Truck to redeem a one-litre pack of MAGNOLIA Fresh Milk.


Here are the details to the Roadshows and Roving Truck timings...

I

n-Store Roadshows (from 11 am)




02 Jan 




FairPrice Xtra NEX




Giant Tampines




Sheng Siong Yishun 845




Sheng Siong Woodlands 6A




09 Jan

FairPrice Xtra AMK Hub (B2)

FairPrice Xtra Jurong Point (New Extension)

FairPrice Sun Plaza

Giant IMM

16 Jan

FairPrice Bedok North Blk 212

FairPrice Bukit Merah Central

Cold Storage Causeway Point

23 Jan

FairPrice Kang Kar Mall

* Exchanges can only be made at MAGNOLIA in-store roadshows and roving milk truck locations listed above. * Limited to first 300 customers per in-store roadshow location and the first 100 per roving milk truck location, and to one (1) exchange per customer per day.* While stocks last.* Exchange is applicable for any brand or variant of 2L milk, with milk label intact on the bottle.Roving Milk Truck Locations

09 Jan

Block 454 Clementi Avenue 3 (9 am - 10 am)

Block 609 Clementi West Street 1 (10:30 am - 11:30 am)

Block 717 Clementi West Street 2 (12 pm - 1 pm)

16 JanBlock 203 Yishun Street 21 (9 am - 10 am)Block 701 Yishun Avenue 5 (10:30 am - 11:30 am)Block 935 Yishun Central 1 (12 pm - 1 pm)23 JanBlock 256 Serangoon Central Drive (9 am - 10 am)Block 276 Compassvale Link (10:30 am - 11:30 am)Block 435 Fernvale Road (12 pm - 1 pm)* Only valid at in-store roadshow locations* While stocks last* Other terms and conditions apply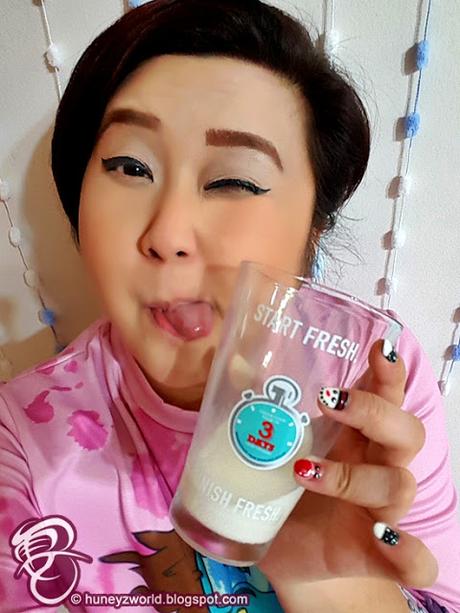 MAGNOLIA
is retailing at all supermarkets, hypermarkets and participating retail outlets. Do note that even their
MAGNOLIA Plus
Range has also gone through the "beauty-up" and for more details, go to
www.magnolia.com.sg
or stay updated on MAGNOLIA happenings at
www.facebook.com/MAGNOLIASG
.
CHEERS TO A HEALTHIER 2016!!!!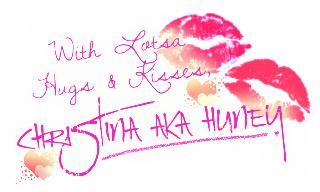 Don't forget to stay tuned to my blog / like my blog's Facebook page / follow me @huney_84 on Twitter & Instagram  for the latest updates!
http://www.huneyzworld.blogspot.com