Has our little jail-bird been let out of her cage for good? Almost.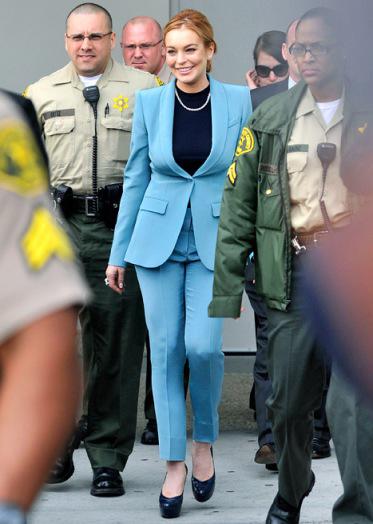 Photo Courtesy usmagazine.com
La Lohan appeared in court today and finally got some good news. Judge Sautner took Lohan off probation, which stems back all the way to her 2007 DUI arrest.
According to Us Weekly, Lindsay said "Oh My God" when she heard the good word that Judge Sautner passed her way.
But let's not get ahead of ourselves…Lohan is still on probation for that darn necklace incident. Boo you whore.