What is the difference between a Costume Designer and a Fashion Designer?
Costume Designers and Fashion Designers  go down to the core of what is and was once worn in the masses or the daily lives of normal everyday people in the past, there is an exchange very evident in which both professions are very similar.  What is researched and discovered  is taken and used as inspiration to create.  A Costume Designer  takes that research amplifies it more, that is the Costume Designer takes it to the extreme of theatrical.  
The elements of haute-couture creations/designs are very theatrical.  It then trickles down and elements of this can be found in small bits in Ready-to-wear and also in daily fashion of normal people.   
In the past people dressed in "Fashion" not in "Costume" in our present day, "Fashion of the past is Theatrical." In the19th Century Charles Frederick Worth changed everything by becoming the first couturier, each of his creations contained a label sewn inside.  Previously clothing design and production were by anonymous seamstresses, and high fashions which originated from royal courts.  
As stated in Wikipedia,  "While all articles of clothing from any time period are studied by academics as costume design, only clothing created after 1858 are considered as fashion design.
Costume Designer:
 "A costume designer is a person who designs costumes from a film or stage production."  "The costume designer works alongside the director, scenic, lighting designer, sound designer, and other creative personnel.  The costume designer may also collaborate with hair stylist, wig master, or makeup artist."   
Compelling pieces are made for performers to become a character whether in theatre, television, or movie productions. 
Fashion Designer:
"Fashion designers attempt to design clothes which are functional as well as aesthetically pleasing. They must consider who is likely to wear a garment and the situations in which it will be worn." 
 The fashion designer works closely with the pattern-makers, drapers, hair and make-up artists.  There are three main categories of fashion design:  Haute Couture, Ready-to-Wear (pret-a-porter), and mass market. 
With the above being said, in reality the two are very similar:
Both refer back to the History of Costume:
When a Costume Designer begins  to design a show, the script is read, the setting, etc. is taken into consideration.  Then many hours are spent in studying and researching fashion of the past, or modern fashion depending on the setting and story of the production.  
As once can see within the Fashion arena, styles, fashions, etc.  repeat themselves.  When a  designer begins to design their new line of clothing, time is also spent on research, many time researching fashion of the past.  

  The process of design for both begin the same:
Research, is followed by inspiration, then it is illustrated with a sketch to be produced into the actual costume or garment.  Pattern-making and or Draping are essential elements to the realization of both the costume or garment.  
Visuals of how Costume Designs and 
Fashion Designs are similar:
Street Fashion:
The Sartorialist- "On the street...Before & After Chanel, Paris"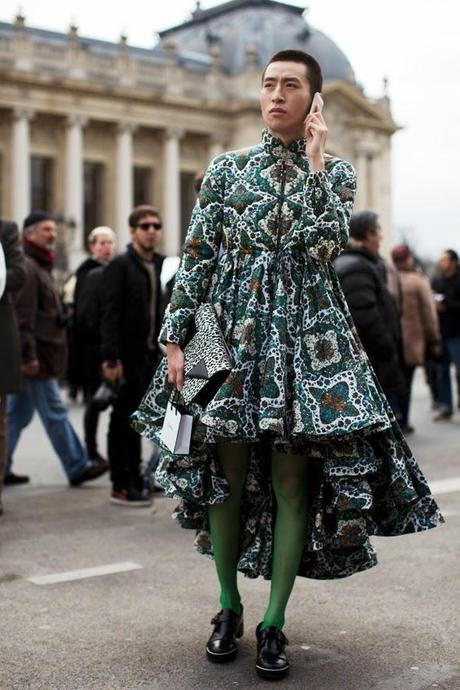 The CoF The Citizen of Fashion:
"Street Style at NY Fashion Week Spring/Summer 2014 (Part 2)"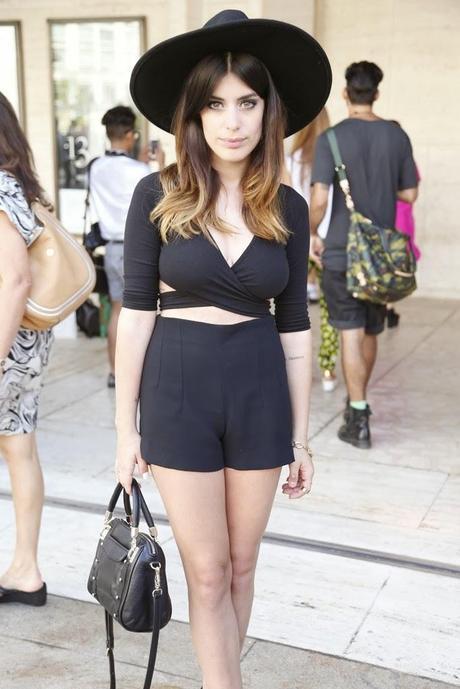 Haute-Couture:
Alexander McQueen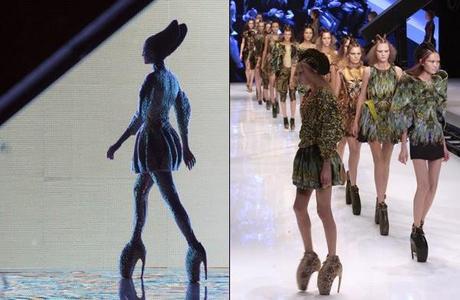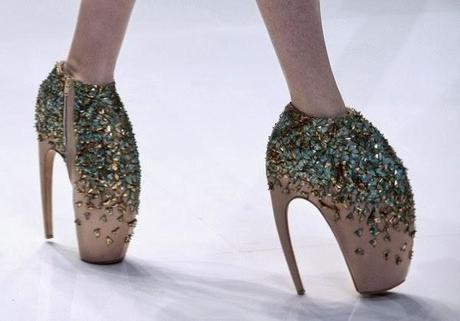 Valentino - Fall 2009 Couture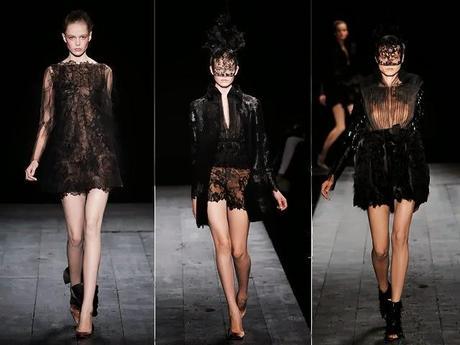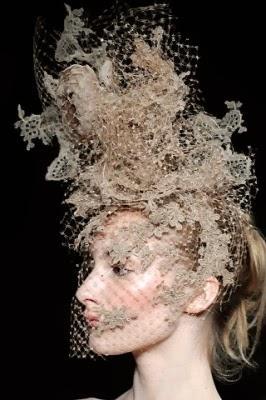 Bridal-Wear: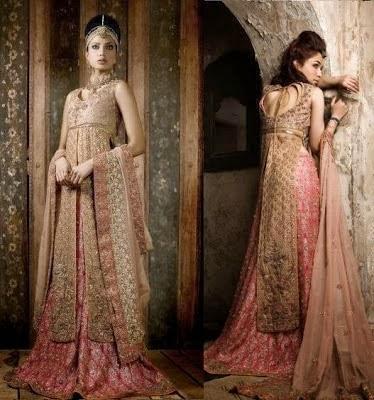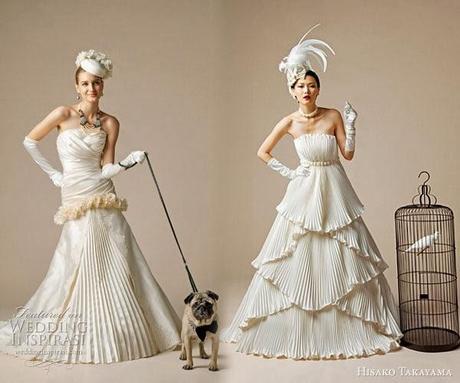 Red Carpet Fashion:
 Lady Gaga -2010 Grammys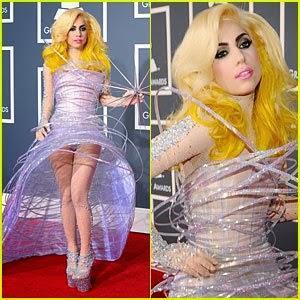 Sara Jessica Parker- Met Ball 2013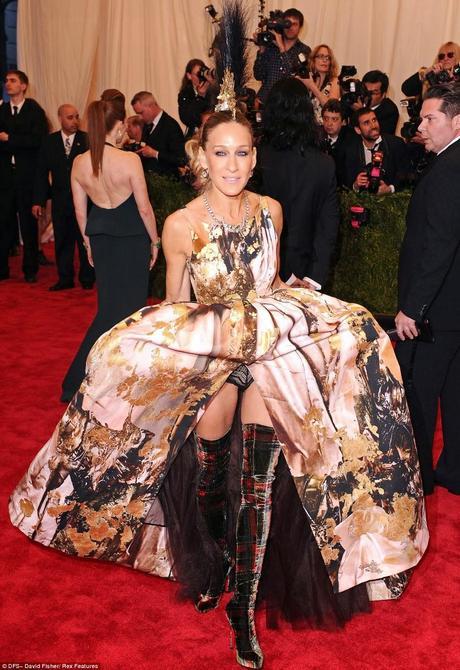 Cross-overs:
Paul Poiret: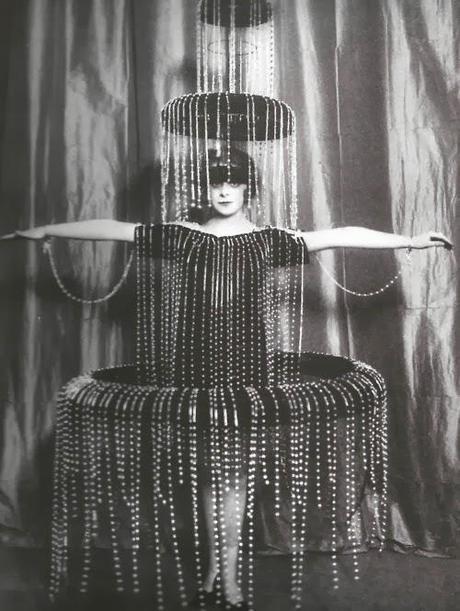 Fountain fancy dress costume, Paul Poiret, 1920s.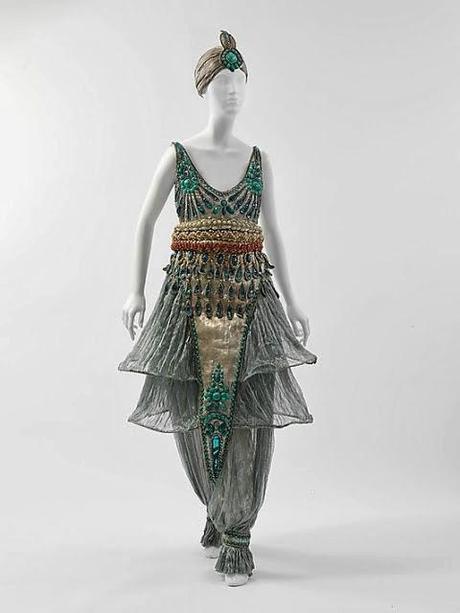 Oriental fancy dress costume, Paul Poiret, 1911.  Source:  Met Museum.

Bob Mackie:

 Jean Paul Gautier- " The Fifth Element"- 1997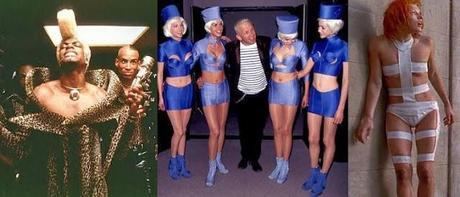 Tom Ford- "A Single Man" - 2009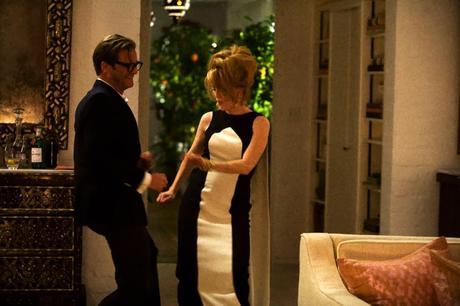 Prada- "The Great Gatsby"- 2013 (Best Costume Design, 26th Academy Awards)