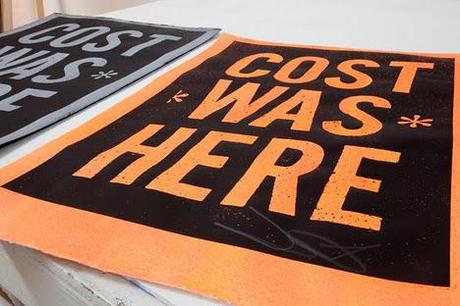 New York based artist COST, along with his cohort REVS, is notorious for expanding the parameters of graffiti in the early to mid 1990's. He introduced different mediums to the graffiti culture in the post train era and influenced the growth of the street art scene world wide. From wheat-pasted posters to his sprawling and long running roller pieces, New York City has been graced by his presence for over two decades.
Papermonster
have teamed up with COST for this new print from the NYC graffiti legend. It will certainly brighten up your wall with an almost neon hand painted orange.
Print details:
Acrylic and Ink Relief Print on Archival Paper
Dimensions: 16 3/4 x 24 3/4 Inches.
Signed and Numbered by the Artist.
Available now from
Papermonster
for $150.