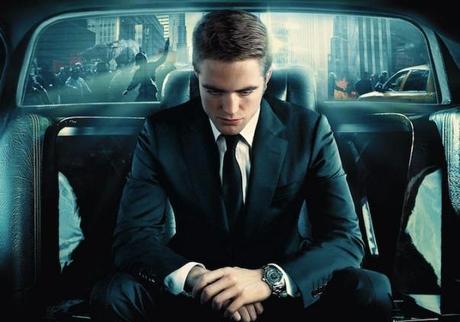 After the disaster that was A Dangerous Method, David Cronenberg turns his attention to another literary adaptation, with equally terrible results. Cosmopolis, a 2003 novel by Don DeLillo takes us through 24 hours in the back of a billionaire's limousine, as he plays the stock market and loses his fortune.
The super-rich Eric Packer (Robert Pattinson) leaves his New York penthouse with the intention of having a haircut, but the president is visiting and the car must take the long way around Manhattan, leading him into a series of random encounters. As we soon find out, things are going downhill with his new wife (Sarah Gadon) and even worse with his accountant, as his financial security weakens. His life, and his car, begin to spiral out of control.
Although the novel was filled with distopian visions and predictions of the financial crisis that was looming, the film has a surreal quality that seems unrelated to the reality we all now call the recession. The encounters he has; one with a prostitute (played by the massively talented Juliette Binoche) and another with an advisor (Samantha Morton, brilliant here) could be placed anywhere in the film, and therefore fail to develop the plot in any way.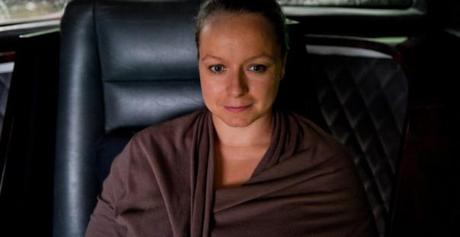 In some ways, this disorientating feature could have complimented the film, revealing the bubble that Packer lives in/the economic bubble that was about to pop, but here it just feels claustrophobic  and only serves as a reminder of Pattinson's still amateur acting.
Highlights come from the interesting interludes from decent actors such as Mathieu Amalric (playing a protestor who does what we're all wishing we could do and throws a custard pie in Pattinson's face), and Paul Giamatti, who has a mysterious vendetta against Pattinson.
Unfortunately the film has complicated itself so much that the action becomes completely meaningless and neither funny nor tragic. In the end, what could have been a poignant comment on society at large, is turned into an awkward watch in an ultimately forgettable film.
Cosmopolis is out now.