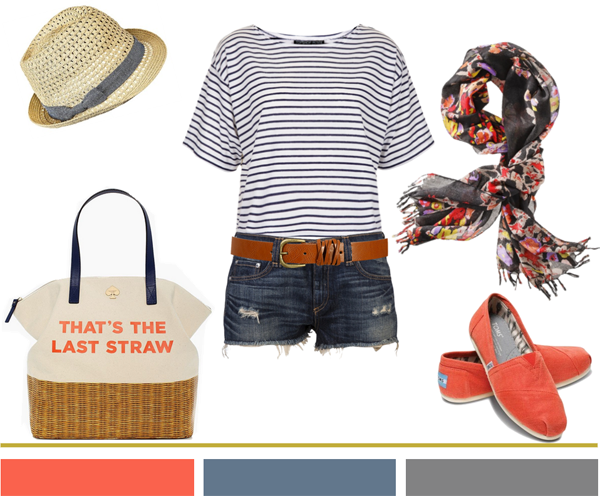 I'm backkkk! I think this is the longest time I've been 'away' from my blog over the past 4 years. Busy weeks + a fabulous vacation that featured bicycling around an island, stuffing my face with seafood and plenty of beach time.  Today's roundup features a few things that totally saved me during this trip: TOMS (so comfy for airport travel but also ended up being perfect for biking and sightseeing), a fedora (great for lazy vacation hair + keeping sun off your face) & a floral scarf (great for the airplane, as a wrap with a sundress or as a swimsuit cover up).

TOPSHOP Petite Briton Striped Tee
($30.00),
Rag & Bone Denim Mila Shorts
($165.00),  Target Floral Scarf ($24.99 ), TOMS Classics ($54.00), Target Fedora ($12.99), Kate Spade Last Straw Bag ($248.00).