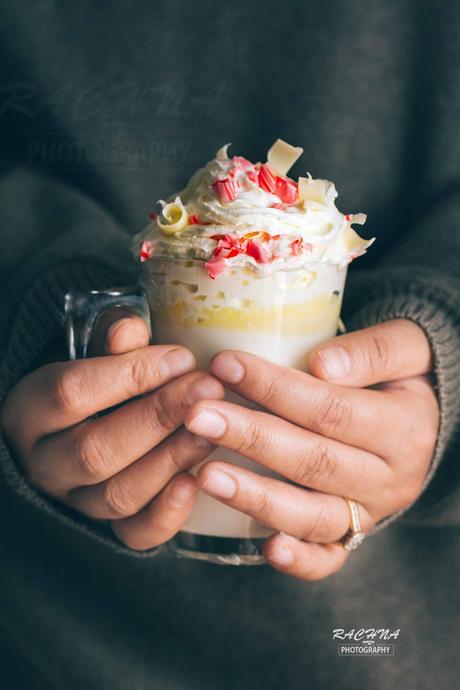 Copycat Starbucks peppermint white hot-chocolate - A simple sweet white hot-chocolate recipe ready in few minutes.
I have been a big fan of tea. I rarely opt for other beverages in restaurants (after thinking 100 times 😉 Weird, I know. That's me) . I tried this peppermint white hot chocolate in StarBucks and it has also become my favourite now.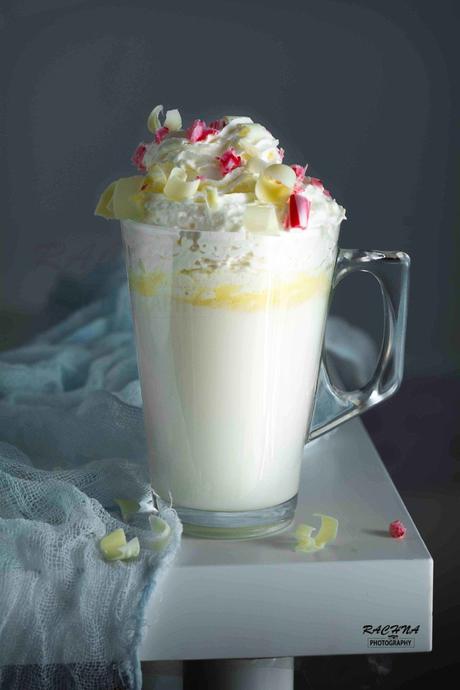 Whenever weather gets chilly, I just need my cozy couch and a cup of hot drink. And this drink has all elements of my comfort drink, its chocolaty, creamy, mildly sweet and minty fresh. When served with fresh whipped cream and crushed peppermint candy; Ummm.. Its delicious.
I have tried this white hot chocolate many times at home to match with Starbucks flavour. After being successful I am sharing with you all. I can guarantee you this is EXACT flavour of Starbucks peppermint white hot chocolate. Try it and you can thank me later for saving few bucks.
I have posted dominos pizza dough recipe and dominos pizza. Some of my favourite beverages are cold coffee with ice cream, pumpkin spice chai latte, thai iced tea.
Other Drinks you might like
Fresh figs milkshake
Saffron almond milk
Ginger tea recipe
Copycat Starbucks peppermint white hot chocolate drink