If you've never been to Carrabba's Italian Grill, you're seriously missing out.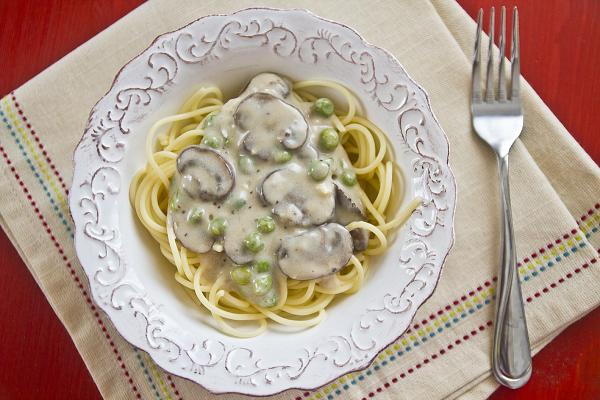 If you have been to Carrabba's and are on any sort of restricted diet, then you're probably still missing out. This is on account of Carrabba's menu being a veritable deathtrap for those of us who crew the Good Ship Mangled Intestines. That is to say, if copious amounts of meat, cheese, and gluten aren't your bag, then in stepping across the Carrabba's threshold, you've essentially resigned yourself to the salad menu.
And the wine menu. I guess it could be worse.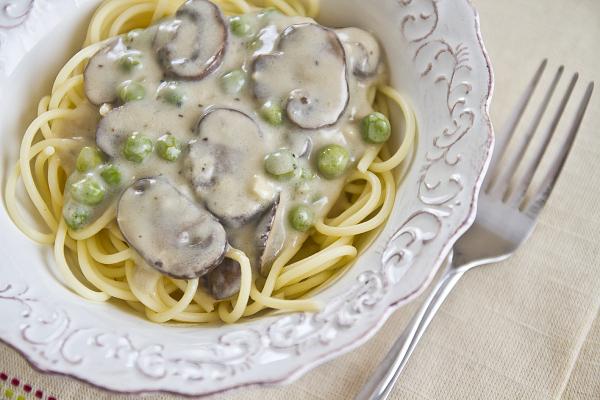 Carrabba's has been my family's and my favorite Italian restaurant for as long as I can remember. I've spent at least three of my six most recent birthdays chowing down on Pasta Carrabba and Sogno di Cioccolata, and when I was in college, my parents went out of their way to squeeze in a Carrabba's trip on my weekends at home.
So you can imagine that, upon going vegan and gluten-free, I suffered a brief spell of depression at the realization that this ambrosia of the gods would never again pass my lips (or at least, never without my sorely regretting it).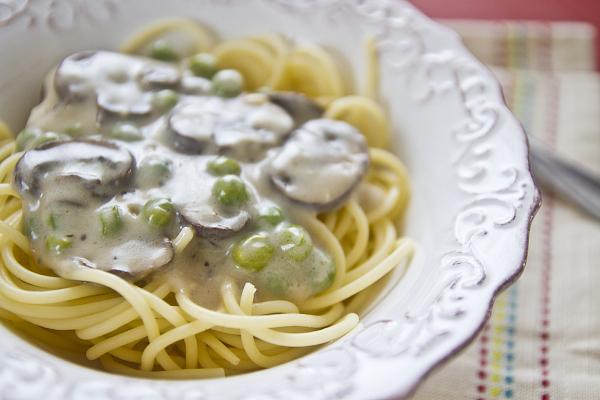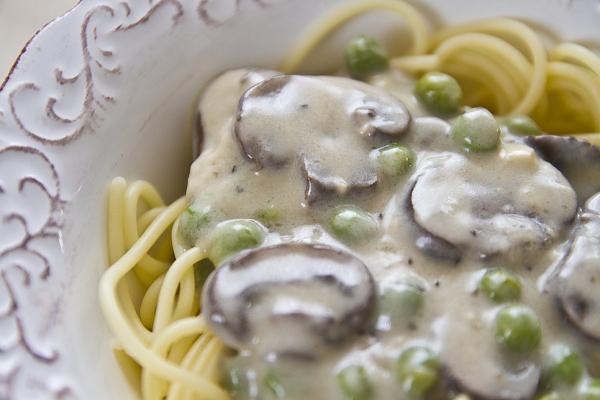 In this age of brazen copyright infringement, a copycat recipe for the pasta dish that haunts my dreams wasn't difficult to come across, but as I scanned the ingredient list — chicken breasts, grated parmesan, heavy cream — I knew I would have to get more than a little creative if I ever wanted my Pasta Carrabba dreams to become reality.
Cue: this song.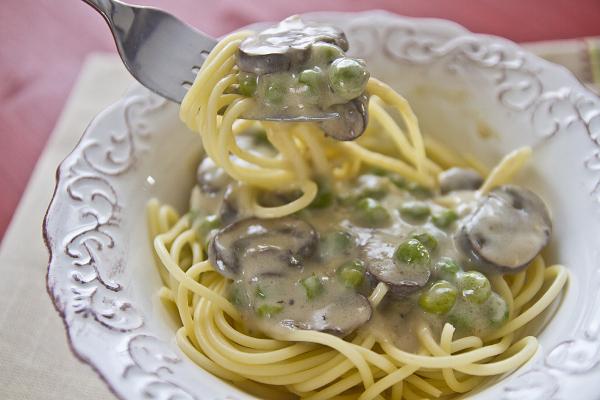 But the pasta gods, it seems, have rewarded my faithfulness. On my VERY FIRST TRY (<– never happens) I was able to come up with an approximation that tastes UNCANNILY similar to the original Pasta Carrabba sauce. The  consistency is a little less gooey and cheesy than the original, but once you get past that, they taste almost EXACTLY the same. Even Andy took no offense upon sampling the sauce:
"Is it good?"
"Yeah."
"Good for what it is, or good, period?"
"It's definitely good for what it is. (beat) I think it might just be good."
And there you have it, folks. If Andy (read as: the hater of all things peas, mushroom, and coconut) approves, then you're entirely without excuse. So grab a pot and pan and get cooking — your mangled intestines will thank you!
ingredients
2 tbsp soy-free Earth Balance
1 clove garlic, minced
1/2 c full fat coconut milk
1/2 c coconut cream (I used Trader Joe's)
1/2 c Daiya mozzarella shreds
2 tbsp vegan parmesan sprinkles, plus extra for topping (I used Galaxy Nutritional Foods) *
1/2 tsp salt, or to taste
1/4 tsp black pepper, or to taste
3oz sliced baby bella or cremini mushrooms (about 2 c)
1/2 c frozen green peas
1/2 pkg (about 4.5oz) gluten-free spaghetti, linguine, or fettuccine, cooked according to package directions
directions
1. Melt Earth Balance in a large skillet over medium-low heat. Add garlic and saute until fragrant.
2. Add coconut milk, coconut cream, and parmesan sprinkles and bring to a gentle boil over medium-high heat. Allow the mixture to boil for a few minutes to reduce and thicken (I use this time to get my pasta started)
3. Once sauce has thickened to about the consistency of a light sauce, add mushrooms and peas and continue to cook until tender.
4. Add Daiya shreds to the sauce and stir until just melted. Season with salt and pepper to taste. Add cooked pasta and toss to coat, or ladle sauce over your pasta and enjoy!
* Galaxy's parmesan sprinkles are soy-based. So far I've yet to have a strong adverse reaction to them, but you will want to use a different brand if you're very sensitive to soy.