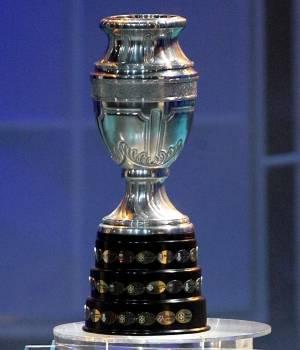 Ladies and Gentlemen, the 2011 Copa América has been lacking in the high quality football that we come to expect from South American sides, however it hasn't lacked drama or emotions.
In South American football, more than any other confederation, matches are more often times won on grit and determination more than skill and talent. All 4 teams that reached the semifinals arrived there by gutting out victories as in the case of Venezuela and Peru and in the case of Uruguay and Paraguay winning PK shootouts.
These 4 teams wanted to win the Copa América more desperately than their vanquished foes for various reasons. Uruguay wanted to embarrass their arch-rival in their own country, Peru wanted to show that they are not the worst team in South America after they finished dead last in 2010 CONMEBOL WC qualifiers, Paraguay wanted to show that their WC quarterfinal appearance was no fluke, and Venezuela wanted respect from the rest of South America.
Honestly, Brazil and Argentina wanted to win the Copa America a whole lot less than our current semifinalists. Brazil & Argentina are loaded with European stars who really wanted to be on vacation and even Brazil's Copa Lib champs of Elano, Ganso, and Neymar did not replicate the energy it took to win Santos' 3rd continental club title.
Chile and Colombia were "focused" on using the Copa América as a tuneup for 2014 World Cup qualifying. The coaches of La Roja and Los Cafeteros spoke about their respective eliminations as if they lost a Week 22 match in the middle of a regular season. Simply put, Uruguay, Paraguay, Peru, and Venezuela wanted it more.
One of the great reasons that South American football is unique is the passion, no region in the world is more passionate about football than South America. Tournaments like this are won with a combination of heart, desire, coaching, and overall talent but if a team is lacking in coaching or overall talent than a lion's heart or unrelenting desire can carry them to glory.
Whomever wins this Copa América tournament will have shown that they have the most passion and the most desire to lift the Copa América. Good Luck to all the teams, they deserve it.
Follow me on Twitter