London is the birthplace of many a music movement, with genres of all kinds exploding onto the national and international scenes with help of some truly iconic London-based music venues that did their own bit to shape the elements of numerous musical themes.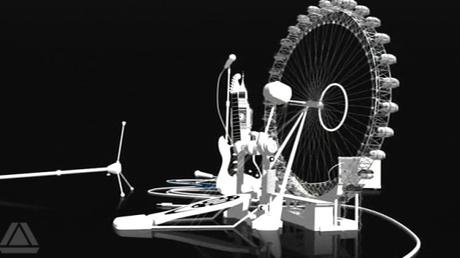 Who could forget the post-war jazz boom, the UK's answer to rock and roll and the spontaneous arrival of punk rock, followed later on by the influential electronic age and its offspring which continue to thrive among modern day audiences.
If you're seeking a taste of some genuine London-based musical heritage, here are five music venues you have to put time aside to visit.
The Lexington
Those with a passion for vibrant and explosive gigs will tell you all about the Lexington with its combination of renowned beverages and highly reputable music acts. There aren't many other venues that display the Americana theme as well as this beautifully designed club that also features an extensive bar and restaurant.
The drinks menu is as substantial as the London itself, with American craft brewery beers proving a prominent feature. With a capacity of 300+ strong, you'll experience an atmosphere that's unparalleled if you're a fan of classic rock n' roll, indie or even hip-hop music on occasion.
Dublin Castle
Camden is one of those places that guarantees outstanding musical talent and performances on a regular basis. The Dublin is certainly one of the best venues to experience if you're looking to discover the musical preferences of those hoping to make a name for themselves in the modern day.
It's a low key venue that offers little in the way of luxury, yet this is exactly what traditional underground music venues were all about all those years ago. This quaint little pub/music venue combo really is symbolic of music outside of the mainstream and there's simply no better way to start your London-based music adventures.
Ain't Nothing But Blues
You'll find this popular Blues bar in Soho, immediately behind Hamleys in Regent Street. Blues is huge in the US and this is arguably the closest you'll get to a genuine Blues experience in London.
Since opening in October 1993, Ain't Nothing But Blues has stayed open every night of the week, welcoming musicians and customers alike to an internationally friendly atmosphere where Blues can be enjoyed alongside a few drinks. Be sure to stop by for a melodic history lesson surrounding the art of Blues and London's role in its development as a thriving genre.
The Wilmington Arms
The Wilmington Arms in Clerkenwell is highly regarded by many a US rock n' roll fan as the owners have proven their worth by creating an atmosphere that's worthy of any classic rock n' roll club in the States.
"The Wilmo", as it's known, has its own army of DIY promoters who ensure every night is a thoroughly enjoyable experience. The bar features a jukebox featuring a plethora of rock n' roll classics and an outstanding live music venue that welcomes some stand-out local indie acts that would certainly live up to the expectations of the prominently featured Johnny Cash.
Brixton Academy
This is the original academy and the birthplace of many successful London-based musical careers. It's certainly one of the most imposing venues in the UK and appeals to acts of all sizes. If you don't fancy taking a chance at some of London's smaller venues, you can play it safe with Brixton Academy and enjoy some wonderfully talented groups that come from various musical backgrounds.
The Academy has an unrivalled history with some of the largest acts to come out of the UK gracing its stage in the past. The Sex Pistols introduced South London to Punk Rock at Brixton, while the Clash, the Smiths and the Arctic Monkeys are just a few of the other notable acts to play here.
Thanks to Mike James for this selection of London Music venues. Mike is the Content Editor at www.bestvenues.london