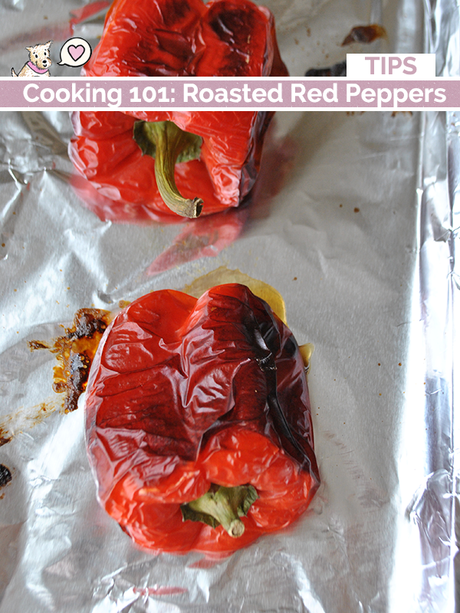 I'm starting a new series called Cooking 101! I'm still learning lots of basic tricks in the kitchen and I want to share some of my favorites and my failures. I hope you learn some new cooking tips and please share any tips and tricks of your own in the comments!
How To: Make Roasted Red Peppers
The first installment of Cooking 101 is how to roast bell peppers in an oven (best for those of us renting and cursed with an electric stove). You don't need open flames or a gas stove, just an oven that can get hot!
Start by preheating your oven to 400-degrees.
Line a baking sheet with foil and arrange your peppers on the sheet. Leave the skins on and oil is not needed.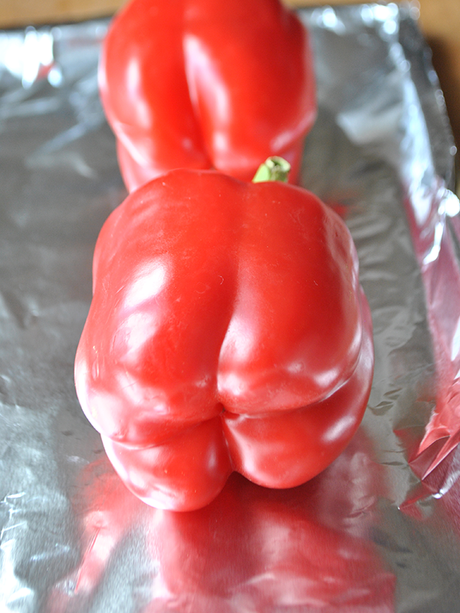 Place your peppers in a 400-degree oven for 20 minutes.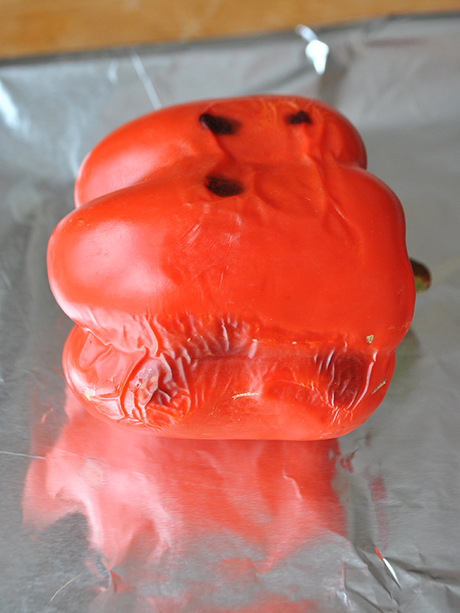 After 20 minutes, turn them to roast on the other side. You may need to turn them again and roast for an additional 5 minutes, and that's fine!
You'll know they're done when you see charred bits and they start to lose their shape. We want them all mushy like that.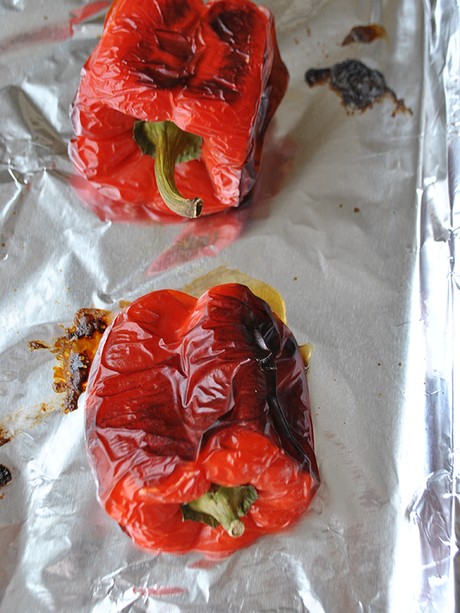 To get the skin off, you'll want to let them steam. I put mine in a heat-proof glass bowl with the lid on loosely. You can also put them in a paper bag, a plastic bag or wrap them in foil.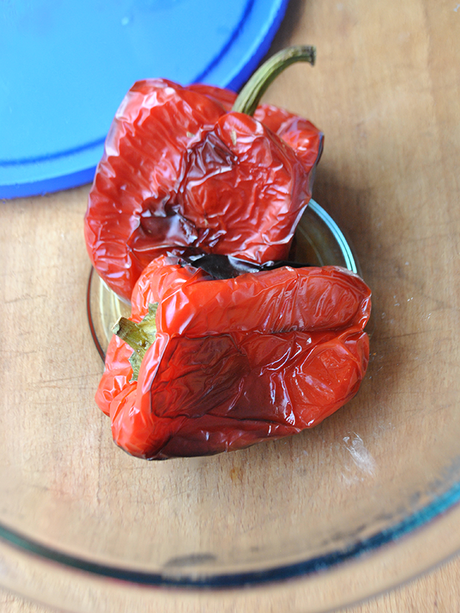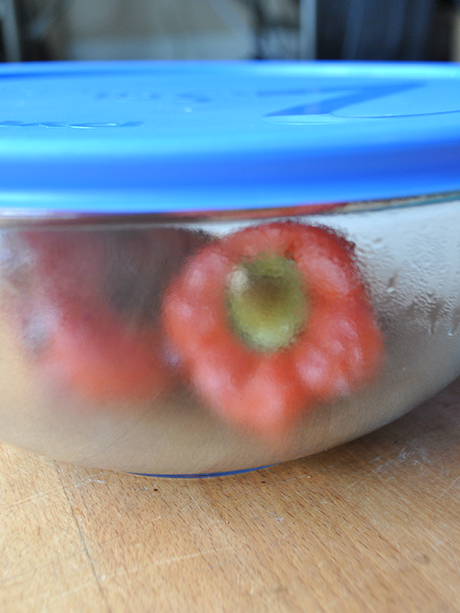 Let them steam for 15 minutes and then remove them and set them on a cutting board to peel off as much of the skin as you can.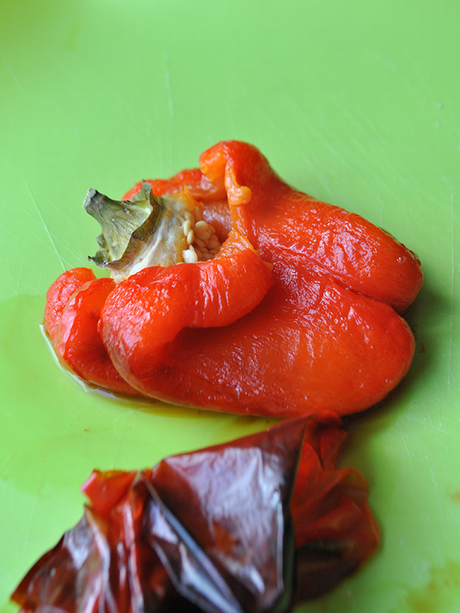 Remove the stem and scrape out all the seeds and you are done! There are your roasted red peppers.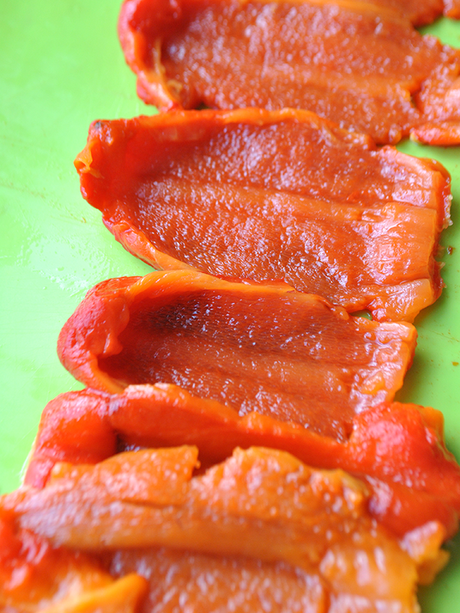 You can use them immediately in hummus, pasta sauce or you can store them in an airtight container with a little olive oil for up to 2-3 days in the fridge for whatever recipe you have planned. I also read that you can also freeze them in Ziploc bags and they are just as good! I threw some in my freezer and will report back when I use them.