My cousin Abbie came over yesterday after a good day of hanging out and thrifting! I really wanted to make something, so I was surfing Pinterest and flipping through our new cook books and I couldn't find anything! I was getting frustrated. I went back on Pinterest again, and I looked at my sister's pin boards, and I found cookie dough bites!! They are from, 
http://family.go.com/food/recipe-639377-cookie-dough-bites-t/#memberViews
. 
They were easy, and super cute! These were perfect! And they didn't require eggs or baking. They were perfect!
This is what they look like!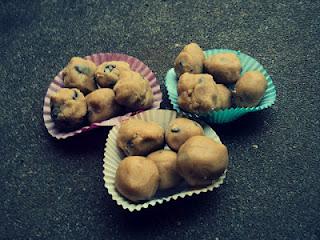 The recipe was super easy, only requires five ingredients! 
-The Ingredients-
~ 1 cup of butter, softened
~ 1 and 1/2 cups of packed light brown sugar
~ 1 teaspoon of Vanilla Extract
~ 2 cups of flour
~ Chocolate chips
First, cream the butter and the brown sugar together...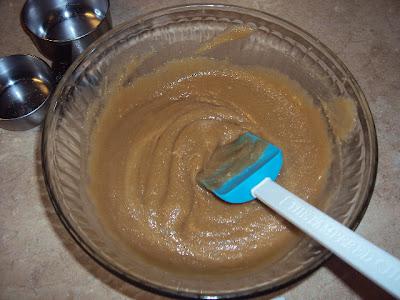 After the butter and brown sugar are mixed together (well), you mix in the rest of the ingredients.
(Took a little while for all the flour to get in, but we got it! We mixed it all in and it perfectly fine!)
We also had to knead it, and that's what the recipe says to do, it's easier than a spatula.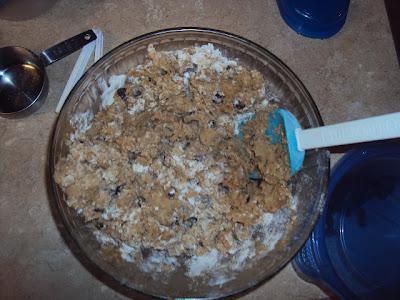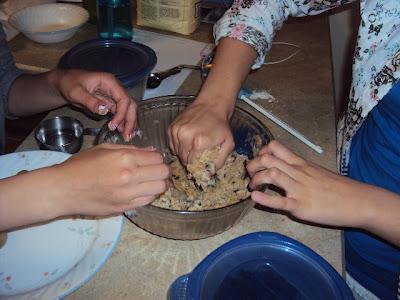 Once we had all the flour mixed in, you roll them into little 1 inch balls and set them on a plate, or any dish that can be put in the refrigerator. 
After all the dough is gone and made into the little bites, you put the plates or whatever dishes that contain the bites in the fridge for 30 minutes so that they can firm.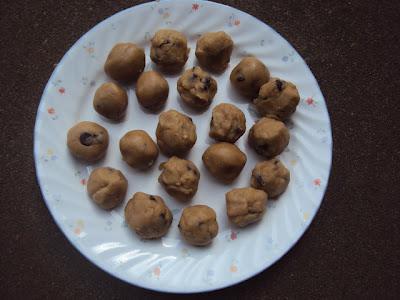 If you look closely towards the bottom of the picture, you can see the other plate on the lower shelf. 
tee hee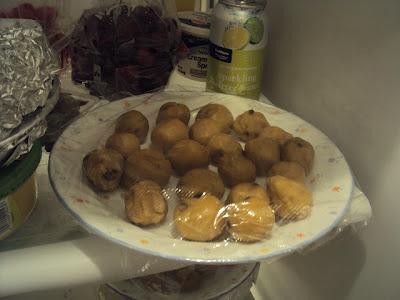 After the thirty minutes, serve them up!
I put them in cute cupcake holders, just for the picture and to spruce up the picture a little bit, and they turned out really cute, and of course with a touch of style!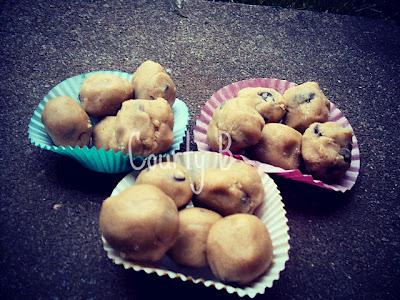 These cookie dough bites were delicious! And still are of course. I love cookie dough! I grew up with it, and we had our own critiqued cookie dough, it was transformed into our recipe after my grandma added some changes to the Toll House Chocolate Chip Cookie Dough recipe on the back of the Nestle Toll House Chocolate Chip bag. It has been our somewhat kept family secret... it kind of leaked out a few times. Oh well! Maybe some day, I will post it to my blog. Maybe not... hmmm???
Ha! I hope that when you make these, you will enjoy them as much as I did!
Happy Fourth Planning everyone!