What kind of life do you live? Is it orderly, conventional and always predictable? Are you most comfortable following daily routines, knowing the probable expectations and outcomes of your behavior? Are you the kind of person who lives by a list and loves the sense of accomplishment and satisfaction when a chore can be marked DONE? Does every Tuesday dinner mean meatloaf ?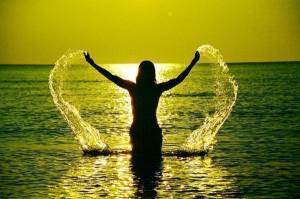 Or, is your life full of unhinged excitement as you respond to each moment and search out seat-of-your-pants opportunities for adventure? Do you feel the pull of anticipation when encountering a detour sign? Does meeting new people make you feel your world is expanding in an nonthreatening positive way? Does your curiosity demand an active response?
Living an orderly life allows you to be secure in your role as spouse, parent, professional, friend, and employee. There usually isn't much room for change as everything is neat, precise and fits into your life's patchwork.  The alarm clock rings and your days flow easily, or at least you expect them to do so. You like nothing left to chance.
The second choice allows more freedom to be spontaneous. Risks are welcomed as you go after all the gusto you can find. Bending the rules is one of the few rules you follow. You actively greet each day and shout, "Bring it on, world!" A life of serendipity is a life filled with coincidence, kismet and a little good luck.
Both choices can have wonderful consequences and the good news is you don't have to stick with just one. Creating the life you want allows you to incorporate the best of each lifestyle and you can have it all. Go out on a limb sometimes, but also seek shelter when wild winds blow.
The beautiful thing about being human is the consciousness of choice – we can claim our lives anew every single day. Isn't that remarkable?