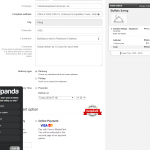 Has anyone ever tried ordering food online and ended up feeling drained and dissatisfied? I have, and I'm looking at you, Greenwich. ಠ_ಠ So just imagine my relief when I stumbled upon this rare gem (surely you've never heard of it)
foodpanda.ph
.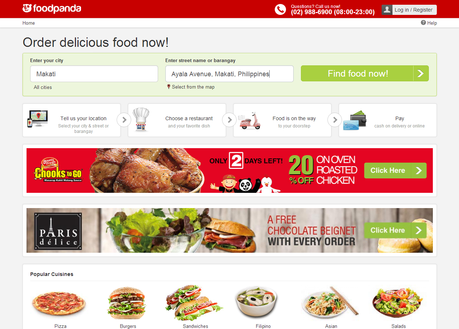 To make things easier, you will need to create an account on the foodpanda site before ordering. But of course, you can opt to enter your city and street name or barangay to find the sorts of food available for delivery to your area!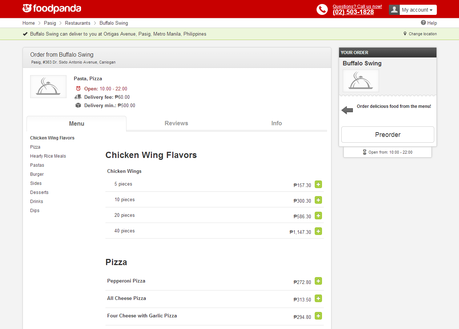 In my case, I was in the Ortigas area when I decided to order some ridiculously good chicken wings from Buffalo Swing.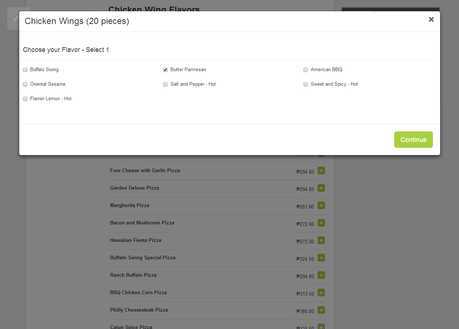 The site asks specifics about your order. Very cool.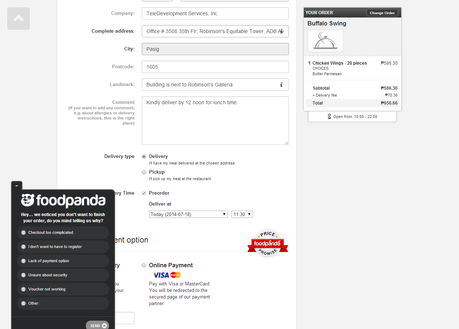 You can just input the necessary details like your address, landmarks and comments before completing your order.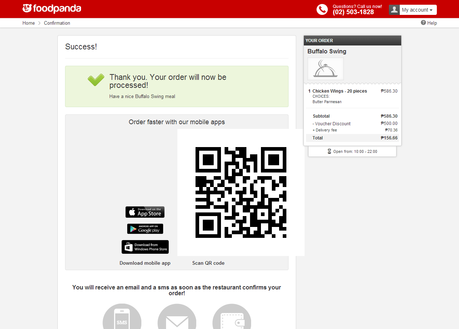 After submitting your order, you will soon be notified that there are apps available for your smartphone!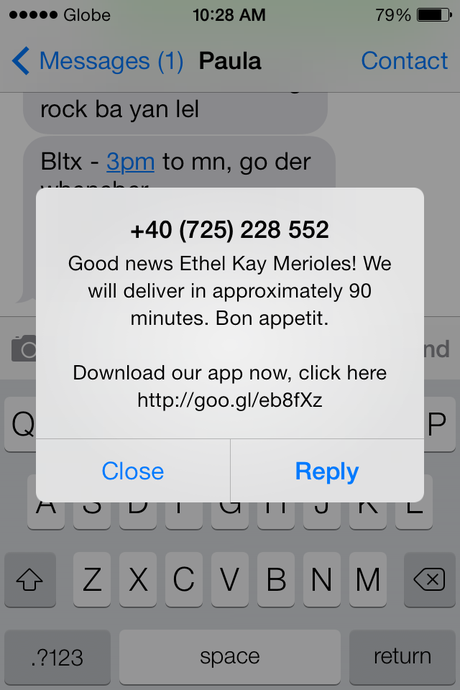 foodpanda even sends you an SMS once the restaurant confirms your order.
PROS
Great user experience! The foodpanda website has a very clean layout, making it super easy to navigate.
Convenient payment options! You can opt to pay cash on delivery or via credit card (Mastercard or Visa).
The foodpanda app is available! For easier order placement, download the app on Google Play or iTunes.
Wide selection of restaurants! Restaurant availability does depend on your location, however, users will still be able to find a good list anywhere they are.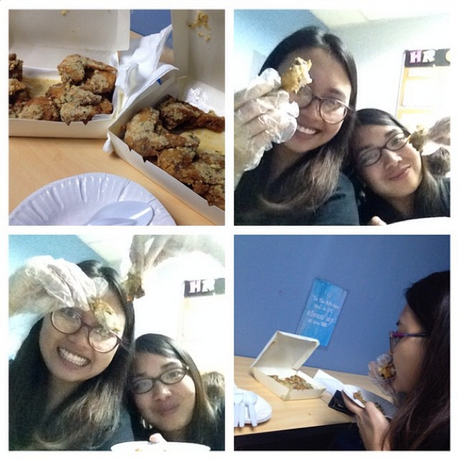 And the food is terrific!
CONS 
Can't think of anything really, except that you would most likely need a computer or smartphone 
and 
an internet connection to successfully place an order, which is next to impossible nowadays anyway. And you wouldn't be reading this article right now if you didn't have the prerequisites.
VERDICT
With all the pros certainly outweighing the cons, I do recommend foodpanda to anyone interested in a quick and easy way to order online.
Rating 4/5