This is your chance to win vampstylish V-Moda True Blood headphones.
We are giving away:
1 V-80 On-Ear Headphone worth $229.95
1 Revamp In-Ear Headphone worth $119.95
V-Moda has developed a True Blood inspired line which includes the V-80 On-Ear Headphones and the Revamp In-Ear Headphones. Both headphones are very stylish, lightweight and offer the very best sound experience your ears can get. And did I mention that they look awesome? Watching True Blood in HD with V-Moda headphones will give every Truebie the Bon Temps experience of a lifetime!

V-80 On-Ear Noise Isolating : METAL : Headphones
Life begins at night for the vampires of True Blood, when the ability to hear a heartbeat from afar is a primal necessity. It is this heightened sense of sound that is the essence of the ultra-compact V-80 On-Ear headphone. The V-80 is a lightweight, high-fashion headphone that is poised to redefine the headphone industry by fusing life-like 3D sound, timeless materials, ultimate durability and the unique ability to shapeshift its style. Check out all the technical details in the HBO Shop.
REVAMP : METAL : In-Ear Noise Isolating Headphones with 1-Button Mic
The pulse-pounding synthesis of sound, style and comfort is designed for mobile beings whose lives begin at night.
From the aircraft-grade aluminum silver bullet microphone that doubles as a necklace pendant, to the Kevlar® reinforced fabric cables, REVAMP is museum-quality art. Check out all the technical details in the HBO Shop.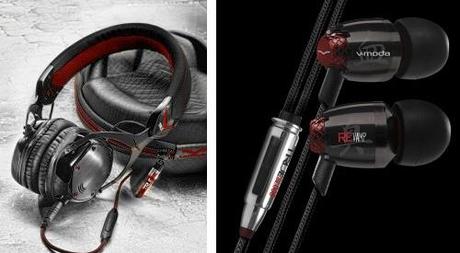 How to participate
All you have to do to participate is answer the following question:
According to you, what is the favorite song of your favorite True Blood character and why?
Fill in the character's name and favorite song in the below contact form.
This contest is open for USA only and ends on August 28 at 11.59pm EST.
2 Winners will be picked from the eligible entries.
Your Name (required)

Your Email (required)

Your Message (required)


Contest organized in association with Max Borges Agency.