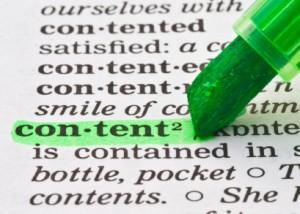 Are you on the fences—wondering if you should hire a content writer or a copywriter?
Here's the problem:  Too many people confuse content writing with copywriting. Such madness.
As you peruse the Internet, you can't help but notice a sizable number of people referring to any and all web-related content as copywriting.
Yes, on one hand, the two terms are interchangeable—content IS copy, after all.  However,  there is a commodious difference between a content writer and a copywriter; content writing and copywriting. These differences CAN and WILL make a major impact in your profits—and your losses. Let's explore further and set the record straight once and for all!
–
Experience Levels Vary Drastically
Content writing is just that—content writing. Anyone who decides to write text to publish on the Internet is officially considered a content writer. On the same token, content writers may or may not have prior experience doing what matters most: writing for businesses.
Marketing pieces such as brochures, advertisements and direct mail; and intracompany documents such as manuals, training tutorials, reports and whitepapers, are often specialties reserved by copywriters. Content writers are usually partial to writing articles and some types of web copy.
–
 Sales Savvy May or May Not Be Required
As said, writing content does not require any particular expertise, hence any expectations of performance.  Content writing is often tied-in with SEO optimization, delivering copy to gain backlinks for search engine rankings, Internet presence, syndication by publishing outlets and increasing traffic.
Copywriting, on the other hand, is tied-in directly with sales….
Selling. Results. Income. Revenue.
As a copywriter, landing a client on the first page of Google may be great for bragging rights, but if that copy doesn't compel the visitors to buy or book (an appointment), the copy has failed.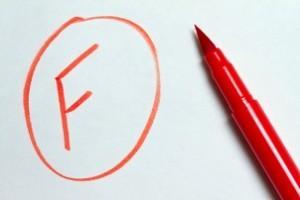 Writing copy for companies to accomplish their goals of making more income, becoming more credible, or increasing brand awareness takes sales savvy and experience, in order to envision the bigger picture.  And you can bet your bottom-line on that.
–
 Speaking of the Bigger Picture…
Content writing and copywriting are not synonymous with seeing the bigger picture. Content writers focus on providing content with relevant keywords in the most coherent manner possible. In addition to choosing relevant keywords, copywriters must also conceptualize the bigger picture to determine how to best approach a project.
Copywriting demands use of psychology—entering the mind of your ideal customer to anticipate how they will REACT to the copy: Will they buy or will they deny?
–
Reputation is Everything
Spending a decent amount of time browsing the Internet will present some revealing facts:
Content writers may or may not use their real names
Content writers are often not given credit (ghost writing)
Many content writers deliver very poor-quality work (can we say Google Penguin-bait?)
Content writers can be based anywhere in the world
Keeping those points in mind, you can better understand why "content writer" is a term that commonly throws the baby out with the bathwater. Yet, on the other hand…
TRUE copywriters are usually established writers with reputations to uphold and real names in their signatures. They have clients to please—whom also talk and spread the word whether good or bad—goals, and an obligation to get results. Not to just submit content and dilly-dally off to the next project. And most won't even LOOK at a pen for "pennies-per-word."
–
Whew, I feel so much better, now that I got that off my chest! I would love to hear any comments from those of you who think content writing and copywriting are one in the same, as well as those of you who could careless who you hire, because "content is content."
 What do you think of the points I made here; fact or fiction?

See you next time around,
Jarvis Edwards