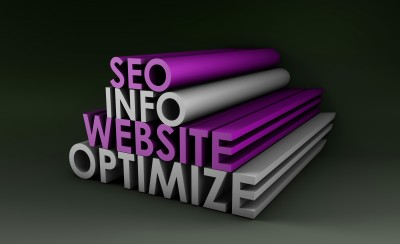 Why You Need a Smorgasbord of Content for your Customers – Content Marketing Strategy
One of the funniest things I hear from people beginning to explore using social media for their businesses is that they are on Facebook and maybe even Twitter too, but they can't imagine why they'd need or want to become familiar with any other social networking tools – especially not Pinterest and Google+.  
I say it's funny because I wonder if there's anywhere else in their life they want fewer choices.  Do they want Baskin Robbins to drop 29 of the 31 flavors because, well, most people like chocolate and vanilla?  Or since most people likely like trucks and SUVs, car dealers can stop offering any other options.  Most people like lettuce and tomatoes on their salad – so their local salad bar restaurant can take out that salad bar with the options and replace it with more tables, right?  
Kind of funny, I know.  But hopefully you see where I'm going with this.  Not all of your customers will only be on Twitter and Facebook.  Some of them won't even be on either of those but might be active on Pinterest. Or maybe Google+ has their attention instead of Facebook these days.  The variations are endless, but hopefully you get my point.  
If there are proportionaly large numbers of your clients on different social media networks, it would be silly for you not to be there as well. 
You can fight it kicking and screaming (and I even know social media managers who complain at all of the changes…which honestly makes me think they're in the wrong business,  but that's another post!) 
Or – you can be glad that there are many different ways that you can reach your clients in ways that seem valuable to them and make them actually want to do business with you.  Old style advertising like television, radio, and print ads really didn't ever do that!  These days – the variety is definitely the spice of life!
With that in mind – your different networks demand different kinds of content. Because if you just publish the very same content to every network, well, why would people need to follow you on different networks?  
So – how do you make sure you have the different kinds of content to maximize your ability to reach clients on different networks? 
1. Realize that different people have different interests and different attention spans.  Most of your audience will have a very short attention span (not trying to disrespect your audience, but it's just what marketing statistics tell us these days).  So one emphasis of your content needs to be on kinds of content that are quick for your followers to digest.  Platforms that are especially good for this include Pinterest, Twitter (and its 6-second micro video app Vine) and You Tube as long as your videos are extremely short and to the point.  Anything over 3 minutes is pushing it in this category of content.  If you're having a hard time publishing regularly on these channels – look for a skilled social media marketing expert to help you get a handle on marketing in this category. 
2. For your audience who wants to really get into your content, make sure you're publishing blog posts that provide a lot of value.  You don't want to produce long-winded fluff!  People in this category do NOT want to have their time wasted!  If this isn't your skill, you'd do well to outsource the blog portion of your content marketing.  
3. As you develop a loyal readership, you definitely want to have some higher quality content to meet their needs.  Think about some of the comment challenges your customers face and consider developing more in depth information products that meet your customers' needs in these areas.  You'll be emphasizing your expertise to your audience and cementing yourself in their minds as their go-to resource of choice!  If a longer piece has you worried, think about talking with a professional ghost writer who can help you craft a custom eBook or special report that your clients can't wait to get their hands on.  
What are your favorite forms of content to produce?  Do you have content you shy away from that you need to refocus on over the next 30 days to have a more solid marketing presence? Leave a comment below – I'd sure love to help!