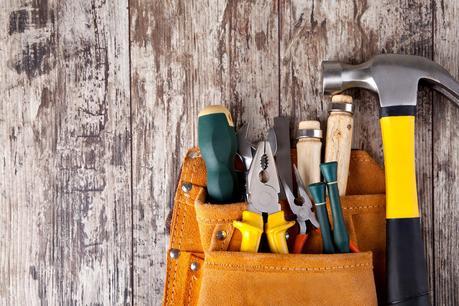 We all want to know as much information about our site's evolution as possible. Content analysis is even more precious as it can determine how well we rank in SERPs and how often we determine the audience to come back for more. Even if there are numerous efficient ways to do the necessary research for your content marketing strategy, they are either time consuming or cost a lot. But now you can have it all, at the click of a button.
Your traditional options for Content Audits
Your inbound evolution is strictly connected to the online marketing efforts you take. From the content you create, the promotion strategy, the email marketing and any other methods you might include. But all well established strategies need metrics to evaluate the performance and take action accordingly.
That's where content analysis comes in. You can create a system to measure all the signals you receive and evaluate their efficiency after you have established their importance for your particular case. The great part is that you can do this yourself for your own site. An efficient method is the one that the guys from inflow use and were kind enough to share with the SEO world. As complex and relevant this method of gathering content analysis is, it also requires time for you to perform it,  as well as knowing how to transform each platform from which you gather information into a relevant metrics.
You do have the option to hire the guys from inflow or other SEO agencies to do the audit for you and spell it out in a coherent content strategy. From then on, your only task is to implement the conclusion that they have formulated from the content analysis of your site.
What if I told you there are Content Analysis tools?
That's the amazing power of the internet. It comes up with ways of making your life easier. A few companies realized that you might want to see the analysis for yourself, to do your own prioritization, and see to matters with your own team. And that's how CAT and ContentLook appeared on the market. What this two products want to achieve is to create an audit not just for site performance, but also for the content you already have on your site.
CAT: Content Analysis Tool
This software created by the Content Insight team is basically a way for you to crawl your own site and gather information for each page. This is an easy and effective way to automate the gathering of the information you need for each metric that matters.
You can choose to crawl only one page without following redirects and excluding external links or create a scenario that starts from that initial page and goes on to different links. The software also offers you screen shots of each page it enters while creating the content analysis. You can also choose to measure a list of different metrics from page views, bounce rates, average time on page and many more.
In the Dashboard section, besides being able to see the analysis collected by the crawler, you can also compare similar jobs done at different times.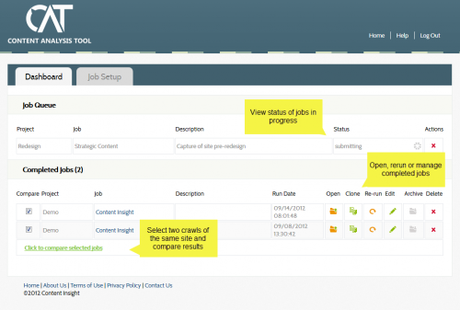 Another great feature is that you can export the data for each page individually. This way, you can keep logs on your evolution even outside the platform, where you can share the content analysis with your team or in the case of agencies' clients. It is true that it does not cover as many fields as a traditional content audit would, but for the time being the product is a great start and you can try out the free trial today.
Contentlook, analyze your whole Content marketing strategy 
What the software wants to achieve is to take a look at your site the way a consultant would. It provides information about your site in 6 main areas that concern you : Blogging, Traffic, SEO, Social Media, Links and  Authority. Each chapter has a subset of topics it dwells on. In each case it identifies whether the element is present or not, provides the content analysis and explains why it is necessary for you to take it into account. Performing the audit of your site provides you with an overall score of the site based on all the elements that concern you.
From how often you post on your blog, to the meta data you provide and to counting the social signals you receive, all are included in the Contentlook audit of your site. The overall view that the audit offers on each chapter as well as the list of to do actions you need to take in order to improve your marketing strategy in relevant areas is what makes this software a great choice, when it comes to tweaking your site.
You can choose to share the whole audit with your team or send them specific tasks through email with a general idea of how to solve them. The Dashboard area also provides you with the option of organizing audits for multiple sites. You can even create an Automated progress through which your site is audited again, at the period of time you choose. In case you forget about the content analysis it provides for you regularly each week, you'll receive an email with the information.
You can try the product today, but the Squirrly team has even more to offer you, so that you can solve your online marketing problems. The software is launching its private Beta version on the 11th of November, so be sure to get on that list as fast as you can.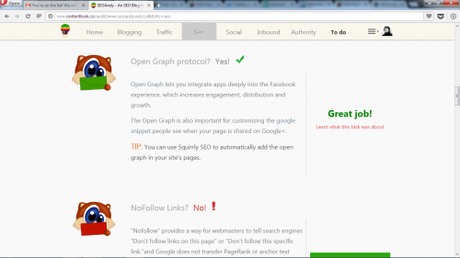 How content analysis changes the world of Inbound
As often as possible we want to know the good and the bad parts of the strategies we are taking towards achieving our online marketing goals. Like in any other competitive field, knowledge is power. So make sure that you have your content analysis straight.
In today's time this is a simpler task than it was before. Software companies have come to understand your need to have the information to solve the problem, not just to identify it. Take the time to use these tools and become your niche's inbound leader.
It's just as easy as clicking a button. Audits are the solution that hundreds of SEO experts and small companies use to maximize their online efforts. It's not just about hard work with content marketing, it's analysing how your work did.
Original SEO Content by SEOAndy @ Content Analysis tools: Audit your marketing strategy