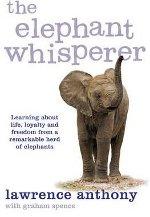 Over the years there have been a number of people that have been critical in making conservation what it is today, but one man not only made it his duty to protect the animals and their native environments, but also to work closely with local people to ensure the continuing success of projects particularly in certain areas.
In the mid-1990s, Lawrence Anthony purchased a private game reserve two hours from Durban in South Africa and began working closely with the local Zulu tribes to protect the animals in the area, eventually expanding the Thula Thula game reserve into one of South Africa's most well-maintained and popular areas for animal conservation.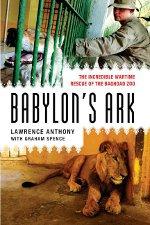 After seeing a report on the news in 2003, Mr. Anthony left for Iraq where despite being in a heavy conflict zone, helped to save a number of species in the Baghdad Zoo that were helplessly starving and suffering immensely due to the on-going war. On his arrival, many animals had either escaped or had been killed for human consumption and thanks to his hard-work and dedication, he managed to get the zoo back into order with the support of both the local people and the non-native soldiers.
One of Mr. Anthony's most publicised ventures involved the rescue of herd of elephant that were seen as aggressive by their owners and were on the verge of being put-down. After an enormous amount of time and effort, Mr. Anthony ensured their safety by moving them to Thula Thula were he worked incredibly hard to secure the trust and respect of the herd's matriarch, Nana, and ultimately saved the entire herd from demise by people.
A number of years later, he entered into negotiations with a militant group from northern Uganda to try and protect the northern white rhino from becoming extinct from the wild forever. Although this sadly ended in the continuing of the on-going civil war, his work of appealing to their tribal beliefs convinced the rebels that the animals needed their protection in the area.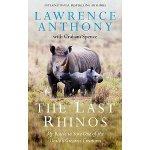 Mr. Lawrence Anthony sadly passed away at the beginning of 2012 but his legacy will live on forever through his incredible accomplishments in protecting some of the world's most vulnerable species. His work is documented in a number of books including his work in Iraq (Babylon's ark), with his herd of elephants (The Elephant Whisperer) and his attempts to save the last of the northern white rhinos from becoming extinct forever (The Last Rhinos). He also founded The Earth Organisation..