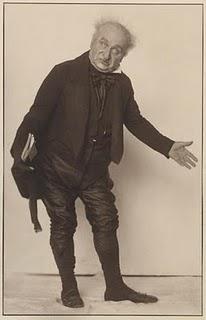 Alan Saunders interviews David Chalmers about 'zombies and consciousness'
Does possibility entail conceivability? See the comments for points about Davidson's reliance on this entailment in his argument against the possibility of a language that isn't translatable into our own.
On Philosophy Bites, Frank Jackson is interviewed about 'what Mary knew'
William Seager reviews a posthumous collection of papers by idealist and panpsychist T. L. S. Sprigge (The Importance of Subjectivity: Selected Essays in Metaphysics and Ethics)
Mr. Waggish on Buddhism and Galen Strawson's panpsychism
Pain reduction through meditation? 'The degree of concordance between these studies suggests that meditative practices may indeed reduce pain through a unique neural mechanism, one corresponding to increased attention and reduced evaluative/emotional responses'
From last March, David Weisman on Buddhism's anticipation of key findings in modern neuroscience.
Tim Thornton's neat-looking course, 'Meaning, understanding and explanation'
Adrian Owen's detection of consciousness in people previously thought not to have it (people in vegetative states).
From the Abstract for a paper called 'What is a "mood-congruent" delusion? History and conceptual problems': 'This article investigates the history of the concept of mood-congruent delusions and the problems accompanying this concept. In the late nineteenth century, there were conflicting views regarding the relationship between the contents of an individual's delusional thought and his/her affective state.'
Edge's 'Master Class' on the science of human nature (with Daniel Kahneman, Michael Gazzaniga, Steven Pinker, etc.).