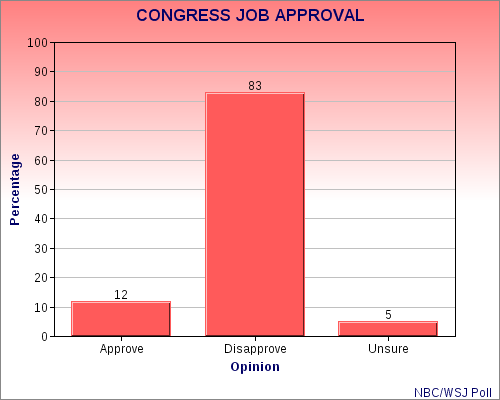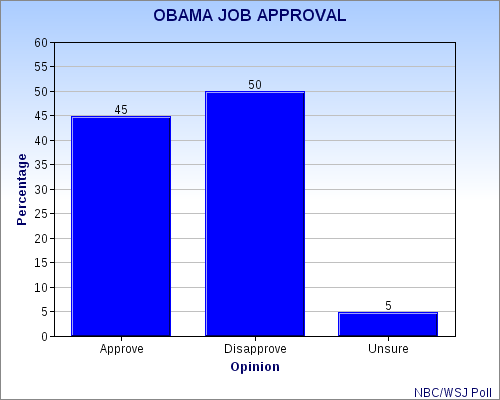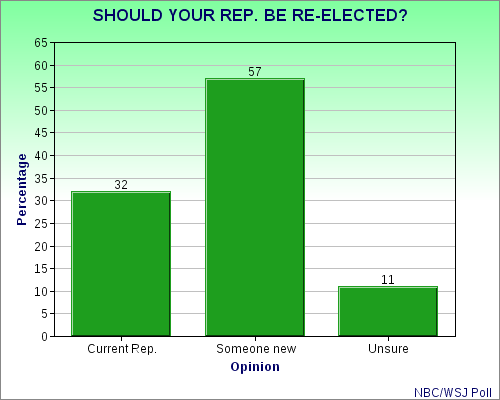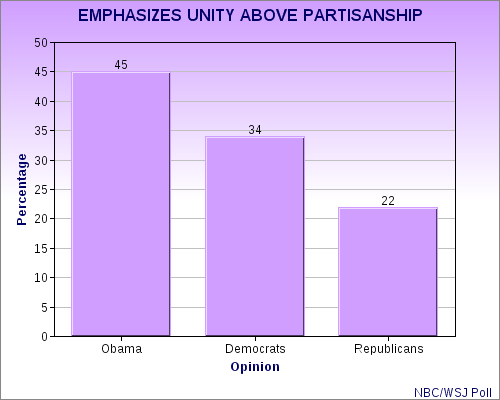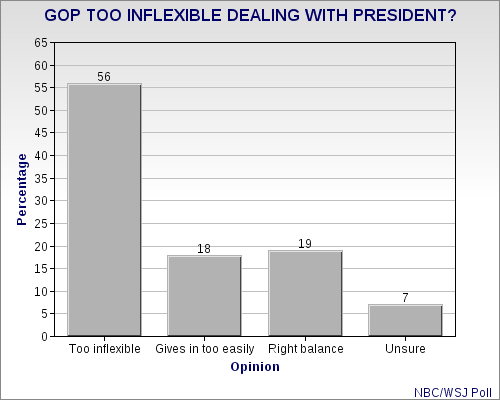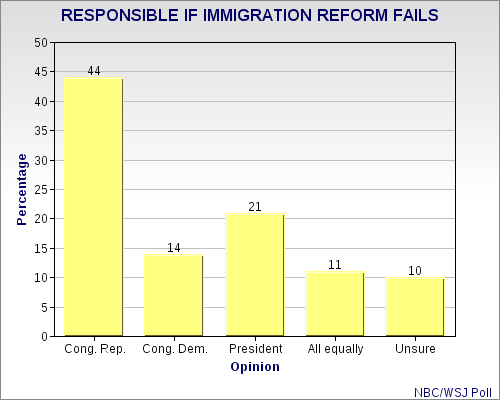 I found the above charted parts of the new NBC News/Wall Street Journal Poll to be very interesting. The poll was conducted between July 17th and 21st of a nationwide sample of 1,000 adults -- and has a margin of error of 3.1 points.
As usual, it shows that the American public is not really happy with anyone in Washington right now. But they are far unhappier with Congress than the president, and more unhappy with Republicans than Democrats (blaming Republicans more for their partisanship and inflexibility, resulting in gridlock).
I think if the Democrats play their cards right and get out their vote in 2014, they have a good chance to make some inroads in the House. If the Republicans do hold on to the House, it will not be because most Americans like the Republicans. It will be because of the outrageous and effective gerrymandering they were able to get through many state legislatures after the 2010 census (which is what saved their House majority in 2012 -- when GOP representatives got over a million votes less than Democratic representatives).