Image via CrunchBase
Your first assignment will involve industry and company research. I will provide you with a table that you will complete and turn in on the second class meeting. This team project will be completed using Google Docs.
Your Research will be an organized team effort to gather information about markets, customers and industries. It is a crucial component of our strategic management class. This exercise will offer important information that will allow you to identify and analyze the market and the competition.
You will systematically gather and interpret information about your organization. You will learn specific analytical methods to engage in the strategic management process during the semester to support your decision-making efforts.
ProQuest search results (Photo credit: The Shifted Librarian)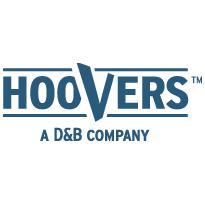 Hoover's Logo (Photo credit: Wikipedia)
Your research will be conducting using the Library Databases. At the end of the semester, you will submit your data in a "Market Study" Binder. If you were researching Apple, these are some of the resources that you would use: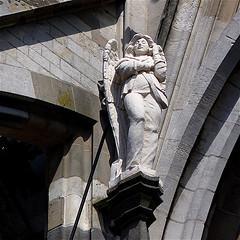 Angel with mobile phone (Photo credit: Akbar Sim)
EuroMonitor Passport: Mobile Phones in the US
IBIS World: Computer Pheripheral Manufacturing #33411B; Computer Manufacturing #31141A; Operating Systems and Productivity Software #51121A; and Internet Publishing and Broadcasting in the US #51913B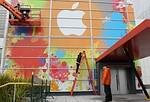 SAN FRANCISCO - JANUARY 26: Workers apply the Apple logo to the exterior of the Yerba Buena Center for the Arts in preparation for an Apple special event January 26, 2010 in San Francisco, California. Apple Inc. is holding a much anticipated special invitaion only event at the Yerba Buena Center for the Arts on January 27th where CEO Steve Jobs is expected to unveil a new Apple tablet computer. (Image credit: Getty Images via @daylife)
In Lexis Nexis, under company profile search Hoover's, Disclosure and Worldscope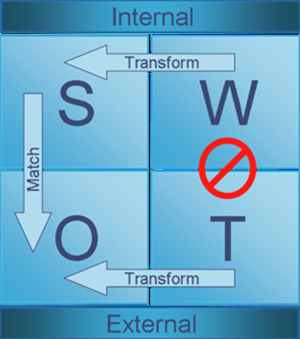 Swot analysis image (Photo credit: Wikipedia)
In EBSCO, Datamonitor Search Company Profile with SWOT Analysis & Global Industry Reports including: Clobal Computer and Electronics Retail; Global Mobile Phones and Global Computer Storage and Peripherals
Get the Compnay's 10K and look for: Company background, business strategy, products, risk factors, stock performance and Management discussion of financial review and segment operating performance. Pay attention to the Corporate Governance Issues.
Fo to Yahoo Finance and generate a Stock Portfolio. Include as many competitors as possible so that you can get a customized daily news bulletin. Buy 100 shares of stock in each company.
Go to the website and get the annual report under "Investor Relations"
Use Proquest to find articles on strategic alliances, joint ventures, acquisitions and divestitures.
When you have gathered all of your data, you can complete your Team SWOT Analysis and start your TOWS Matrix.
Here's a Rudyard Kipling Quote to think about:
"I keep six honest serving , they taught me all I knew. Their names were What, Why, When, How , Where and Who."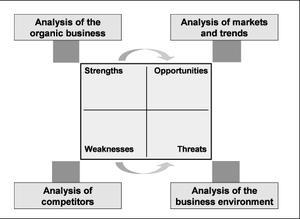 Figure 10: SWOT-Analysis of the organic business idea. Belongs to The Organic Business Guide. (Photo credit: Wikipedia)
 Dr. EveAnn Lovero teaches Strategic Management and International Business at Lewis University in Illinois.