If there's one thing I could recommend, it would be, 'Condition condition condition' . I don't use a lot of  'posh' brands on my hair because quite frankly I have a lot of it and most of the time it just gets thrown into a top knot and no one would be able to tell the bloody difference. However, this stuff is just lush.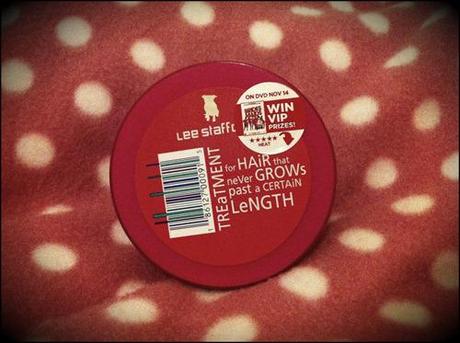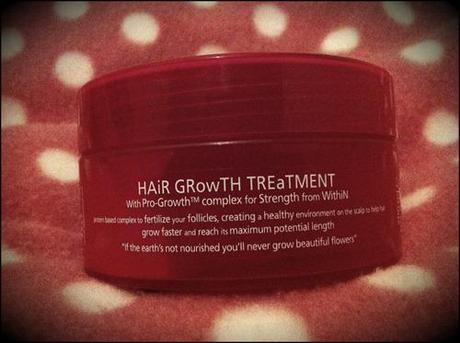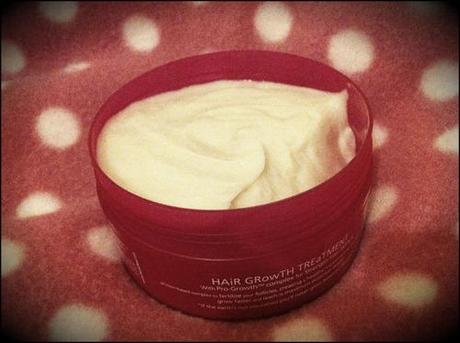 Lee Stafford Hair Growth Treatment - £7.99 for 200ml from

Boots
A few months back my hair went all dry and crispy; the ends were horrendous and it wasn't growing at all. So I got my hair a lovely trim in a posh shop by a posh hairdresser and decided to invest in some posh hair things. This Hair Growth Treatment by Lee Stafford is an intensive conditioner for hair that never grows past a certain length; this is it's claim anyway.
And it claims rightly so. For the first week it is to be used every time you wash your hair, I wash my hair about 3 times a week so I done this for 2 weeks. From then on after, or until you see a difference, you can use it once a week. I love it that much I use it every time I wash my hair, unless I'm in a hurry. You apply after shampooing but before conditioning and it needs to be kept on for 5 minutes, so usually when I'm exfoliating or shaving my legs I pop a good handful of this onto my hair (as I said, there is a lot of it). You may know already that Lee Stafford products smell amazing and the good news is that there are other Hair Growth products by Lee Stafford; there's the Hair Growth Shampoo and Hair Growth Conditioner – both £6.99 for 200ml from Boots. Quite often Boots do offers on Lee Stafford products and at the minute there is a 3 for 2 offer on selected professional hair care including the Lee Stafford range.
Overall opinion & results: I've used the Hair Growth Treatment for a few months now, but not the shampoo and conditioner; all I've been using are Head & Shoulders 2in1 (I'm trying to strip my color at the minute) and Alberto Balsam to condition afterwards, and the results have been really good. The first time I used this it made such a difference instantly! Literally the next day (I let my hair dry over night) my hair was a lot more heavy and full and since then my hair has grown a little! It tends to get to a certain length then just stops and breaks off, so I am really impressed! I will definitely be re-buying and may invest in the shampoo and conditioner after Christmas.
Has anyone used Lee Stafford Hair Growth Treatment? What are your 'holy-grail' hair products?