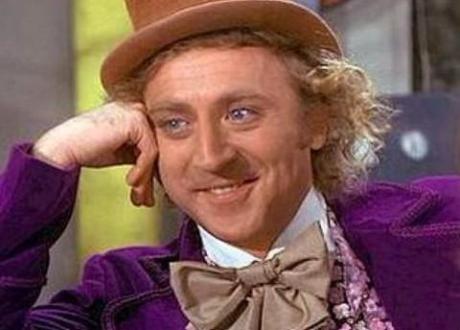 Willy Wonka.
Oh, you thought Willy Wonka, Roald Dahl's beloved sweets peddler, was a lovable, if unpredictable genius, right?
Wrong. He just wants to talk down to you. At least, over Twitter. Condescending Wonka (@OhWonka), a concept that evidently started as a Reddit meme, has racked up more than 400,000 followers since March 23 with a steady stream of snarky comments on the habits of net-izens. A sampling:
"I see you've deleted your Facebook account. Please tweet daily about how much better your life is without it."

"Oh, you got an A on your test? I own a chocolate factory."

"You think you're going to grow up to be Justin Bieber's wife? I bet he thinks that too."

"You drink energy drinks. You must live life on the edge."

"Oh, you started running? Please tweet about it daily."

"Oh, so you're having an issue with family? Do share all the details and what you think of them on Facebook & Twitter."
Wonka got hardcore.