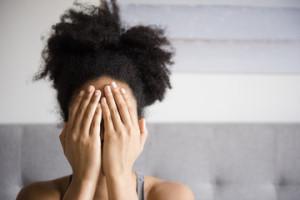 One person's happiness is another person's sadness and one person's pain is another person's pleasure.
At this very moment as I write in the tranquility of my environment there is someone out within the world experiencing upset and misfortune.
There is someone who has died, someone who is suffering from injury and someone who is suffering from illness.
There is also many who are being born, being killed, being raped, being evicted, being fired from their job, being the victims or receptor of abuse, accidents, crimes and so on, right now at this second.
The simultaneous occurrence of these daily events are common knowledge to the conscious thinker yet escape within our thoughts as we often are not constantly focused on what is not happening around us in regards to the people we don't personally know and are not cognizant about.
We're usually too preoccupied with the occurrences taking place wthin our own daily lives to garner any attention toward the instances affecting others as well as the elements which affect our atmosphere as activity goes on everyday.
It is sometimes not until unfortunate situations hit us in the face directly or at a distance that we come to recognize how deep circumstances actually get.
Once we view a television report, read a newspaper article, or encounter an episode of drama in person, then we realize and feel the weight or consideration of another's reality that could just as easily have been one of us if fate had decided.
We often are thankful to not have one of those predicaments claim any one of our recent days of the week and hope to never have a run in with such a display or event.
Though we're prompted to help out in certain situations when motivated by instinct to aid someone or something to comfort and safety if we are present and witness an aspect as many would also desire to be rescued or tended to during a serious time of incident or need.
When I watch a true crime show, read a true crime novel, or review a news alert of any kind and notice a date I may look back at what I was doing in my life around that time and say "Wow, while I was sitting in the comfort of my home or out having fun this very negative thing (whatever the dilemma) was going on", and it sometimes just makes you think.
Us people with second-sight often see things all of the time within our third eye/minds eye and it is real and we can also feel sensations wherein the things we're being spiritually made aware about.
However, depending what type of energy/connection we have upon individual accounts and the information we receive in specific to point and time can vary or be misinterpreted compared to observing and listening to the entire full spectrum of a clarified story, so the impact falls within the range of where its thrown if it serves to move us somehow.