Love Concept Art and already creating an archive out of it!
Empire Magazine latest issue has published a new piece of X-Men: Apocalypse concept art that depicts a war scene. It's gorgeous! More importantly, concept art shows Cyclops & Jean Grey in their original costumes.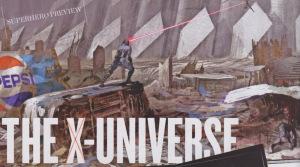 Image via Comicbook.com
"X-Men: Apocalypse" hits theaters on May 27, 2016.
B.