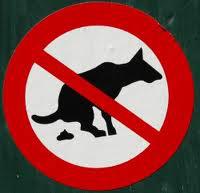 Philly.com reports
on another incident in which a CCW permit holder acted badly, very badly.  It seems he'd had an ongoing argument with a neighbor about not cleaning up after his dogs.  Maybe he thought if you wear a gun you don't have to clean up the mess and nobody can tell you to.
The two got into an argument on the front porch of the younger man's home that escalated into an altercation and a struggle over a 9mm handgun the younger man carried in a hip holster, Small said. During the struggle, the older man was shot several times, including twice in the neck, Small said. The victim was pronounced dead at the scene at 4:25.
The gunman had a license to carry a concealed weapon. Police were checking to see if it was still valid.
What's your opinion? Do you think this young man was an unfit gun owner? In retrospect it's easy to see, but with proper screening might not some of these dangerous characters be identified?
What do you think? Please leave a comment.