It is not easy to choose the best bed frame for a heavy person. The term 'heavy' is a relative one, meaning that heavy to some may be relatively light to others. A heavyweight to a normal person may not be heavy to a weightlifter for example. However, when it comes to beds, heavyweight people know when their bed cannot adequately support their weight. Lightweight people can also use such bed frames if their mattress is comfortable and not too hard for them.
A bed comprises more than just the mattress and bed coverings such as sheets and comforters (duvet in the UK and doona in Australia.) A good bed for heavy people needs a good mattress for heavy people resting on a heavy-duty bed frame or foundation. The bed frame supports the mattress which in turn supports you. We are assuming here that you also have a suitable mattress for heavyweight people. The strongest bed frames are made from a metal such as iron or steel.
Note: Memory foam mattresses without a high-density foam base should not be used on bed frames with wide spaces between slats or rails. Such mattresses need a solid base, so you would need to place a solid board between the memory foam mattress and the metal bed frame.
Here are our six best bed frames for a heavy person. At least one of these should be ideal for you. The Queen size has been used as an example of each frame.
Strongest Bed Frames for Heavy People
Table of Contents
*Dimensions of the assembled product (Queen size.) Other mattress sizes available as stated in the brief review below for each product.
** Extra legs will make the frame more stable. We have chosen 6 frames with 7 legs or more for high stability.
1. Classics Brand Hercules Metal Bed Frame
The Classics Brand Heavy Duty Metal Bed Frame/Foundation is extremely strong and provides excellent support for the majority of mattresses for heavy people. This bed frame doubles as a frame and foundation in that it offers good support for the mattress. It is an excellent lower-cost alternative to heavy-duty box springs and other traditional foundations or frames. No tools are needed for its assembly and it can be used with most headboards and footboards, though you need to order the brackets separately. It is the best bed frame for an overweight person that we have been able to find.
Editor's Notes:
This is a very strong bed frame that can withstand 1,000 lb in weight (453 Kg). This enables heavy people to sleep on a large heavy mattress without sagging and discomfort. It can be used without a foundation, such as a box spring. 30-Day trial period during which you can return the frame free of charge for a full refund.
Purchase This Bed Frame on Amazon
Note: Do not confuse this with the Classic Brands Hercules Compact or Adjustable heavy duty bed frames which cannot be used in place of a regular box spring foundation.
2. Olee Sleep 14 Inch Heavy Duty Steel Slat Bed Frame
The Olee Sleep heavy duty steel slat bed frame enables you to fit the mattress inside the frame to prevent any slippage. There is no need for a box spring or other foundation, though you can use one if you prefer. There is plenty of storage space below the frame, making this an excellent choice for a small room where storage is limited.
Editor's Notes:
This heavy-duty bed frame for heavy people holds a weight up to 2300 lb (164 stones; 1,043 Kg) This is greater than the weight of any two humans, and 900 lb more than the weight of the heaviest man ever (Jon Brower Minnoch at 1400 lb.) This metal frame also prevents the mattress from sagging and the plastic tabs on the feet prevent scratching of the floor. However, it is not the best for a memory foam mattress unless you place a board between the mattress and the frame. Any plywood or particle board will be good. There is also an 18-inch version available.
Purchase This Bed Frame on Amazon
3. Zinus Demetric 14 Inch Elite SmartBase Mattress Foundation
You can use the Zinus Demetric heavy duty metal bed frame as a foundation, but as with all such metal frames, be careful if you have a 100% memory foam mattress. As explained in out Buyer's Guide below, memory foam can sag between the metal slats and may not recover to its normal flat surface. Use a board over the frame (particleboard or plywood) and you will be fine.
Editor's Notes:
This is one of the best frames for a heavy person available. It is also an excellent bed frame for obese couples. Unfortunately, it is available in only Twin, Twin XL and Queen sizes, though two Twin XLs will suit a King size mattress. You can easily fit them together. Unfortunately, there is no California King size available. Otherwise, this is a strong, heavy-duty queen bed frame.
Purchase This Bed Frame on Amazon
4. Mellow Rocky Base E 14″ Platform Bed
The Mellow Rocky Base E 14″ Platform Bed is a 100% steel bed frame for heavy people. It is constructed using heavy steel slats to support your mattress without any sagging, even with a memory foam mattress, and also to provide good support for you and your partner. It has six side legs and one central leg to provide added support and stability. It is 14 inches high, with 11 inches of under-bed storage space. It may not be the best bed frame for a heavy person, but it is best if you are using a memory foam mattress directly on top of it.
Editor's Notes:
This heavy-duty queen bed frame is one of the strongest bed frames we have reviewed. However, while strength is important, it just fails to get a perfect review as being the best bed frame for a heavy person due to there being no means of preventing the mattress from moving on the frame. That said, it is one of the strongest bed frames for an overweight person we have reviewed.
Purchase This Bed Frame on Amazon
5. 45MinST 14 Inch Reinforced Platform Bed Frame
The 45MinST 14-inch platform bed frame is extremely strong and stable, and the mattress should not slip because it is held stable by the lip round the entire frame. Like some of those listed above, this heavy duty Queen bed frame is among the strongest bed frames available, online or offline. It can hold way over the weight of even the most heavyweight couple. Its maximum 3,500 lb weight limit is a lot higher than any obese couple: they would have to weight 125 stones each.
Editor's Notes:
This is another bed frame for a heavy person, or even two very heavy people, that. It is also suitable for those of average weight. It can be used to support any mattress, including a memory foam mattress, due to its wide slat width. There is also an 18-inch high heavy duty bed frame for heavy people available if you need extra storage height.
Purchase This Bed Frame on Amazon
6. Naomi Home idealBase 14″ Foldable Metal Platform Bed Frame
The Naomi Home idealBase metal bed frame is foldable for storage and can bear a weight of up to 600 lb (42 stone 11 lb or 272 Kg). That is good for two heavy adults on the Queen size bed along with an average weight queen mattress (see Buyer's Guide below.) Other bed sizes will vary accordingly. This heavy-duty bed frame has 12 legs and is foldable for easy storage. It is an ideal heavy duty queen bed frame for occasional use with visitors or whenever additional bedding is required.
Editor's Notes:
This deserves its place at #6 due to its ease of assembly and good support for the mattress or a box spring foundation. The Naomi Home idealBase foldable metal platform bed base does not hold as much weight as the other five bases listed, but at 600 lb it still supports 440 lb plus the average box spring mattress weight. This 440 lb is enough for an extremely heavy individual or two fairly heavy people of around 220 lb each in weight (15.7 stones or 99.8 Kg). A major benefit is that it is relatively lightweight for storage and transportation.
Purchase This Bed Frame on Amazon
Buyer's Guide to Bed Frames for Heavy People
According to the World Health Organization, almost 40% of the world's population is obese, with a BMI (body mass index) of 30 or more. It is important to choose the right sleep products when you are heavy weight or obese. Your mattress should have more support than average, and quite often a memory foam mattress will bottom out before you are properly supported.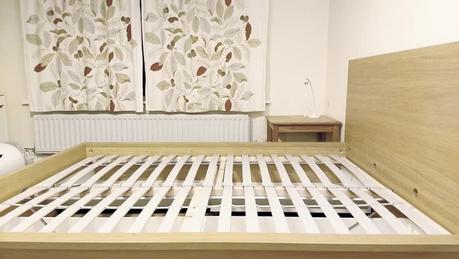 If you have an innerspring mattress, the average queen size will weigh around 160 - 170 lb. If you have a frame that can take 600 lb, those using it must weigh no more than 440 lb between them. As explained earlier, this could be one very obese person or two people at 220 lb each (20 lb above average weight for an American male.).
It is important to have a comfortable and supportive bed. Some rely only on a hard, supportive mattress, but for genuine comfortable support the sensible answer is to have a dense mattress for heavy people on an innerspring mattress and a strong metal bed frame with a high weight limit of at least 400 lb plus the weight of the mattress. Many are over 1,000 lb, so you should have few problems find a mattress to hold your weight. Sexually active heavier weight couples may prefer an innerspring mattress, again resting on a metal bed frame.
What to Look for in a Bed Frame For a Heavy Person
Here are the main factors to look for in a bed frame for a heavy person:
Weight Capacity: Most bed frames have sufficient weight capacity for two heavy people, but a few (such as our #6) are suitable for just one heavy person. When you are making your choice, don't forget to include the weight of the mattress and your bedding.
Metal Frames: The frame should be constructed in metal, preferably steel. A steel construction will provide maximum strength and support. Keep in mind that a square cross-section will be stronger than thin steel rods that can bend with time and use. Wood and plastic will not possess the same strength and durability as steel.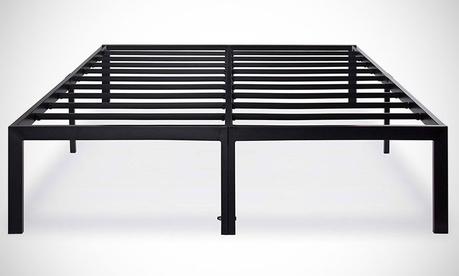 Extra Legs: Some bed frames have just four legs - one at each corner - and all the weight is going to be borne by these four legs. This is less than ideal for particularly heavy weight or obese people, particularly a couple. If you are particularly heavy in weight, then look for a bed frame with at least six legs, but preferably with 7 or over. We have chosen frames with 7 - 12 legs.
Type of Slats: If the frame has slats across its width, they should lie horizontally to offer maximum support. The more space between slats, then the more a foam mattress can sag into the spaces, particularly memory foams. Around 3 - 4-inch gaps are acceptable for a foam mattress. Otherwise, you may have to fix a plywood board over the whole frame to provide a solid support for the mattress. It might pay to check with the mattress supplier regarding the maximum distance between slats.
Easy Assembly: You don't want a frame that requires an engineering degree to set up, even if it is the best bed frame for a heavy person. Those we have reviewed and listed come with any tools needed. Not all frames require tools, such as our #6 selection which uses wing nuts that are tightened by hand.
Stability and Noise: Some of the strongest bed frames can move slightly with your weight and make a noise when in use, the most common being a squeaky sound. We have taken this into consideration in our choices, though such issues should be avoidable if the bolts and wing nuts supplied are tightened properly.
Storage Space: Most bed frames for heavyweight people are fitted with legs. These permit storage space beneath the frame. All of our choices are 14 inches high, allowing up to 13 inches of storage space - sometimes even 14 inches. An exception is the Mellow Rocky Base E14 which has only 11 inches storage underneath.
Warranty: It is important that get as long a warranty as possible. The warranties offered with six frames we reviewed range from 90 days (#6) to 5 years (#2, #3, #4, #5). #1 is 3 years.
Trial Period: You will not always find a trial period available. However, some vendors might offer a 30-day trial as policy (such as our #1 choice above.)
Brand Credibility: Finally, there are many manufacturers who cut corners or who are a bit shady in their dealings. Our reviews have eliminated any we have felt the slightest doubt about. We have included only those with a good record of sales and positive reviews. Check their websites yourself or their Amazon listings. Amazon tends to drop such vendors, particularly when it receives multiple complaints about one vendor.
More Questions and Answers: The information above should answer most questions you may have. If you have a question for us, then contact us here. In addition to the above, people also ask:
Frequently Asked Questions - FAQs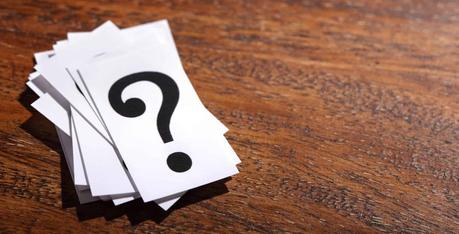 2. Can bed frames be painted?
Conclusion
Our Buyer's Guide should assist you in making your best choice first time. If you have questions you need to be answered, then visit the InsideBedroom.com website where we will answer them.
Summary