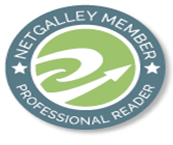 On the banks of the River Seine in 1899, a young woman takes her final breath before plunging into the icy water. Although she does not know it, her decision will set in motion an astonishing chain of events. It will lead to 1950s Norway, where a grieving toy-maker is on the cusp of a transformative invention, all the way to present-day Canada where a journalist, battling a terrible disease, risks everything for one last chance to live.
Taking inspiration from a remarkable true story, Coming Up for Air is a bold, richly imagined novel about the transcendent power of storytelling and the immeasurable impact of every human life.
***
[This is how I drowned]
***
(@doubledaybooks, 19 March 2020, 320 pages, e-book, copy from @doubledaybooks via # NetGalley and voluntarily reviewed)
***
***
I had no idea this book was based on real events until I'd almost finished reading it. I love books that span more than one time and this book focuses on 1899, the 1950's and present times. Each era deals with the story of a different character, linked in ways that are gradually revealed. I enjoyed the thread set in Paris in 1899 the best and would have easily read a whole novel about L'Inconnue de la Seine (which I'd never heard of before). This story and the 19050's story are closer and more obviously linked than the present one. The stories are linked through themes such as breathing, rivers and drowning. This is a beautifully written and haunting book. I'm glad I took a chance on it.