ITS VILLAINS MONTH! After the aftermath of the Trinity War we get DC Comics annual event themed September…and this time its all about the bad guys! I'll be buying a bit more comics in the upcoming weeks because of this…and I couldn't be happier to do it! So here is the list of the villains comics I'll be picking up this week: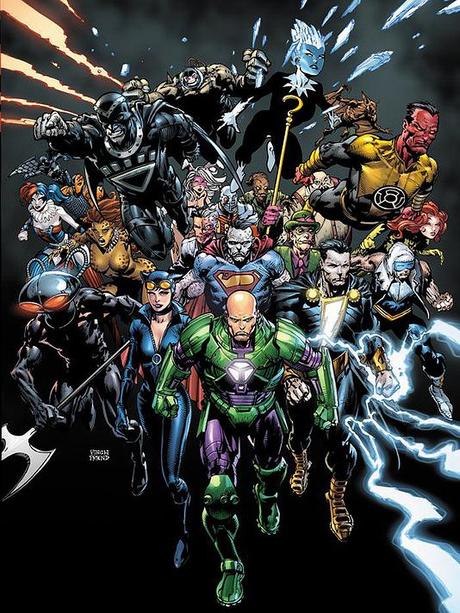 1. Joker
2. Two-Face
3. The Ventriloquist
4. Poison Ivy
5. Desaad
6. Forever Evil
7. Darkseid
8. Deadshot
This is going to be a the start of what is hopefully something really special and different. Rarely do the bad guys beat the good guys. So to see that happen in the Trinity War, and now to have the aftermath play out for what looks like at the very least a couple months should be great fun!  Something very new.
You May Also Enjoy:
Best Comics of the Week: Justice League Dark #23

Trinity War Chapters 1,2 and 3 Review

Best Comics of the Week: Trinity War Chapter 6

Batgirl #23 Review

Comics I'm Most Stoked to Spend my Cash on This Week!

Best Comics of the Week: Batman/Superman #3

Batman Incorporated 13 Review

Best Comics of the Week: Batwoman #23