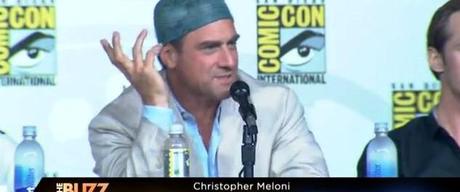 Comic Con International is the largest event in entertainment and at Comic Con 2012 True Blood was there in full force. And so was True Blood Fan Source! HBO just released their HBO Buzz video at Comic Con 2012 however and got the scoop from the cast members as they participated in panels, signings, and parties. So why not watch the Buzz and find out what they were up to? And when you're done be sure to check out our Comic Con coverage here!
Source: YouTube.com- "The Buzz: Comic Con- True Blood"
Image/Video Credits: HBO, Inc.