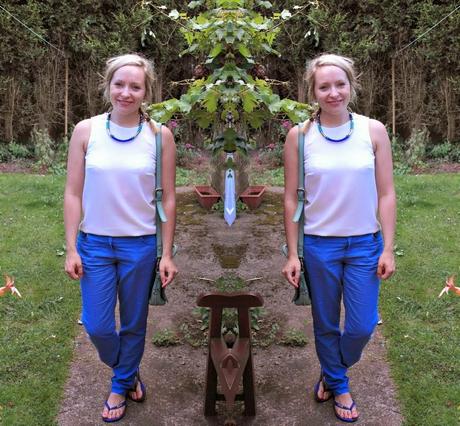 Today has been hot!  I've been running about London all day and feeling the heat... the underground is not nice in this weather that's for sure.  The heat aside, I've been getting ready to head to Glasgow for the Commonwealth Games.  I'm quite excited actually as I never got tickets for the Olympics and with the CWG I'm going to be watching two of the races!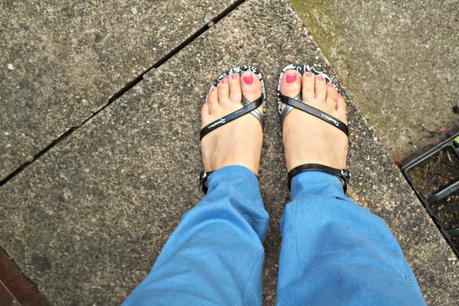 I've found it quite hard to know what to wear on a day to day basis in the office, so this is one of my more casual looks I chose last week.  We have a very 'hot' office so to keep as cool as possible whilst it's so muggy is always my top priority, which is why I've gone for my blue Protest trousers because they are linen.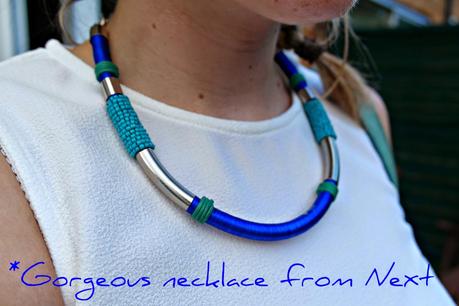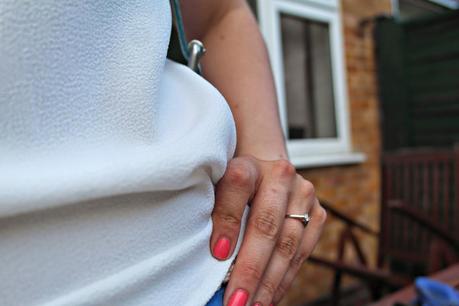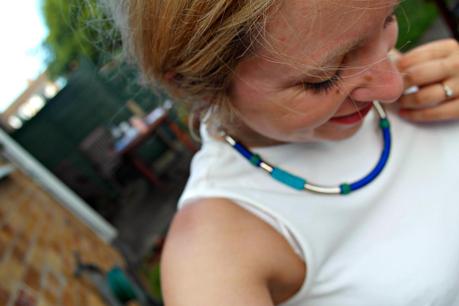 I've added a flash of coral nail polish to keep the look fun - and well stop it from being too boring!  That is also the same reason I've added my Next necklace, which is one of those items of jewelry I've been dying to use but never sure what to put it with.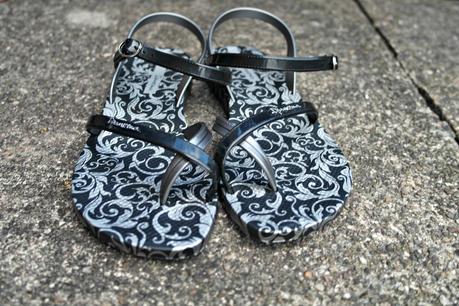 I do love flip flops in the summer so I'll have about 6 pairs on rotation, but this week the two I've been using are my Impanenas and my Protest ones.  I do love the fact they are both slightly different but equally as comfortable.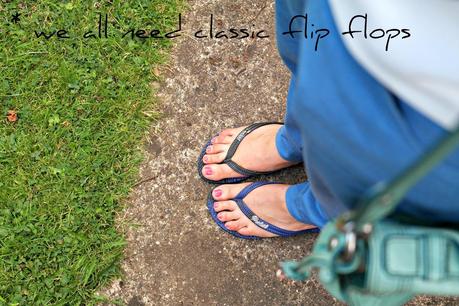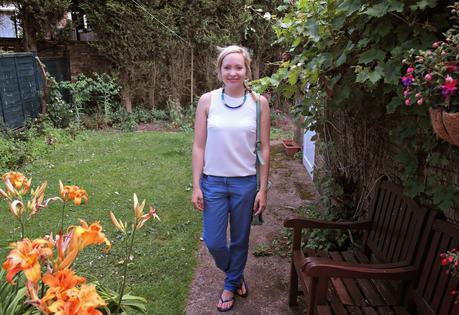 What I'm wearing
Top - F&F Crepe Vest - £12.00
Trousers - Protest Zion B Pants - £41.99
Flip Flops 1 - Protest Stamp Slaps - £9.99
Flip Flops 2 - Ipanema Bright Black Flipflops - £12.99
Bag - Fossil Crossbody bag - £59.00
Necklace -Next blue necklace - £12.00
You know when an outfit is comfortable you feel relaxed and that's just what this look is all about - feeling good in what you're wearing.
What have you got coming up this weekend then?