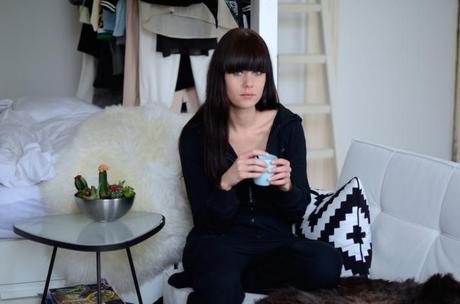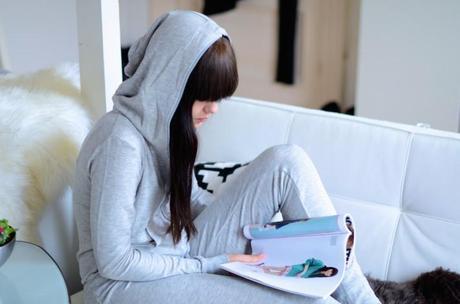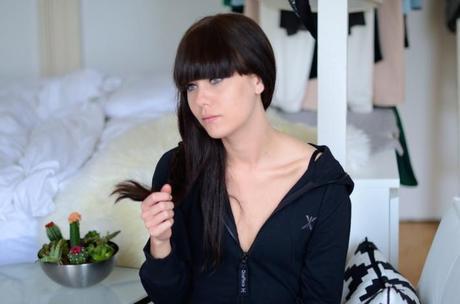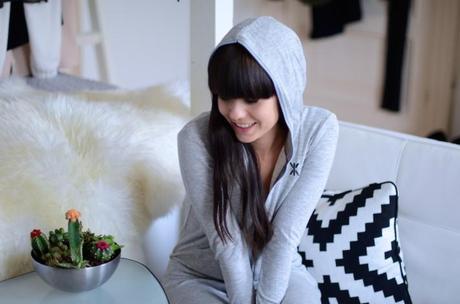 Let's talk comfort zone. I have a love/hate relationship with it. It's a bit in my nature (and maybe even human nature) to stay within my comfort zone, especially when I'm busy, tired or not in a happy place. Breaking out of comfort zones can be scary, that's the part I don't like about it. However, comfort zones are probably there to break out of, and often good things happen when you break out of your comfort zone (or not, but then you learn from it). I try to keep a balance between being comfortable and breaking out of my comfort zone every now and then. Sometimes it's just best to give into comfort zones and for instance this week I've spent a lot of time at home, in my new onesies in bed with my laptop because I was tired and felt like I had the flu. But even when I don't feel like that, I have at least one day a week in which I chill, watch series, eat way too much chocolate and wear either sweats or from now one probably one of these super soft and comfy onesies. Messy hair, little make up, my couch and my sheepskin. That and a onesie sometimes is all I need. I can always break out of my comfort zone another day.
Both onesies from OnePiece.
Want your own OnePiece onesie? Fashiolista is now hosting a contest and you can win a comfy and cool camo print onesie! Find the competition here. Good luck!