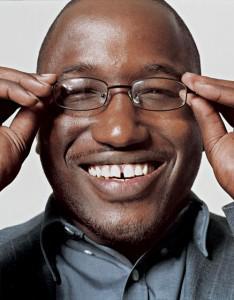 Comedian Hannibal Buress
Disclaimer Comedy presents comedian Hannibal Buress at Emerald Lounge Sunday.
Doors open at 9:00 p.m. and the show starts at 9:30 p.m. Tickets are $15, which can be purchased here.
I spent Memorial Day weekend in New York City and had the chance to see Hannibal perform his weekly free show at the Knitting Factory in Brooklyn. I went to two other comedy shows while I was there that I paid a lot of money for, but Hannibal was definitely the highlight of the weekend and it was free!
From Buress's Bio:
Hannibal Buress has appeared on the Late Show with David Letterman, Late Night with Jimmy Fallon, Jimmy Kimmel Live!, the Late Late show with Craig Ferguson, and numerous other late night TV shows. He has also made prime time appearances on LOUIE and 30 ROCK, and will appear on upcoming Adult Swim series THE ERIC ANDRE SHOW and THE NICK SHOW KROLL. Buress has previously worked on the writing staffs of 30 ROCK and SATURDAY NIGHT LIVE, and released his debut album, MY NAME IS HANNIBAL, in 2010 on Stand Up! Records.  His new Comedy Central special HANNIBAL BURESS: ANIMAL FURNACE premiered on May 20th and the DVD and CD was released May 22nd.

Though perpetually touring, Buress considers New York City, where he hosts a weekly Sunday comedy night at Brooklyn's Knitting Factory, his place of residence. He lives with zero pets and an XBOX 360, and has a cable package with the Starz network but never watches it.

"If Steven Wright, Mos Def and Dave Chappelle had a baby, that would be disgusting, but it would sound like Hannibal Buress. The funniest young comic I've seen in years." - Chris Rock
Here are some clips of Hannibal performing:
For those interested here is a documentary of Buress preparing for his hour special for Comedy Central this past May:
Joining Buress on stage will be comedians Kevin Barnett, Peter Smith McDowell, and Cary Goff.
On a side note if you ever get a chance to watch Hannibal at the Knitting Factory, be sure to stop at Crif Dogs after. You will thank me later.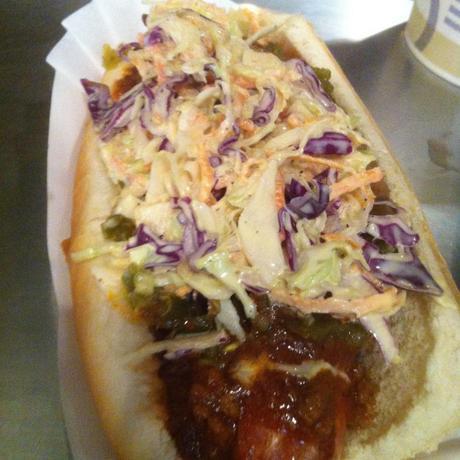 Crif Dogs' Spicy Redneck (bacon wrapped with chili, coleslaw, and jalapenos