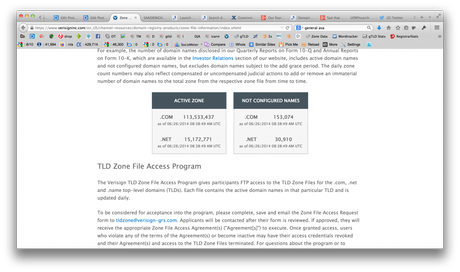 According to zone file for the .com registry the number of .Com domain name registrations has passed 113.5 Million domains for the first time.
Of course everyday tens of thousands of .com domains are deleted for non-renewal and tens of thousands are more are registered.
Most days result in a net positive gain for the .com registry while its also not unusually to see a net loss for certain days were more domains are deleted than registered.
It was on March 22nd 2014 that we reported that the .Com zone file passed the 113 Million domain name mark for the first time.
So basically in 3 months .Com domain registration increased by 500,000 domains.