I love a good splash of bold colours. This was yesterday's outfit post. I have previously dressed this skirt up for a night out on the town however I love the color of it so much I just had to make a casual look out of it for the day time. And nothing worked better than a plain white vest and bold color cardi with this skirt. I have to say I love the color palette of this outfit and the bright blue and green create a really good contrast.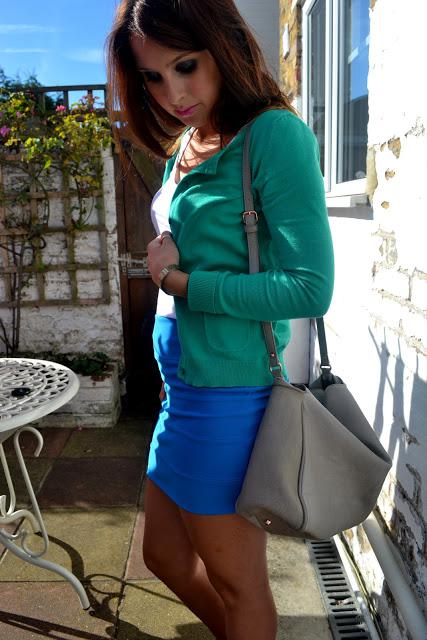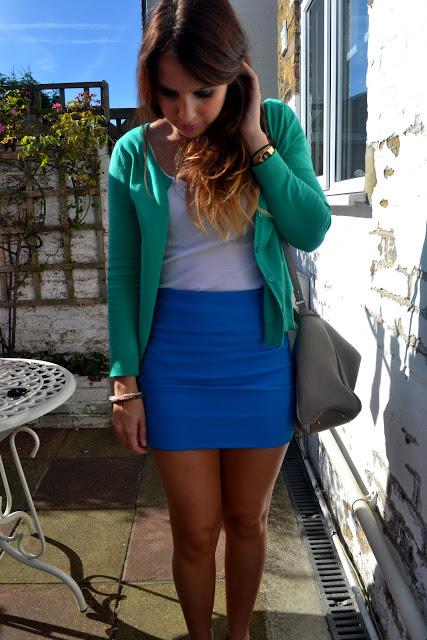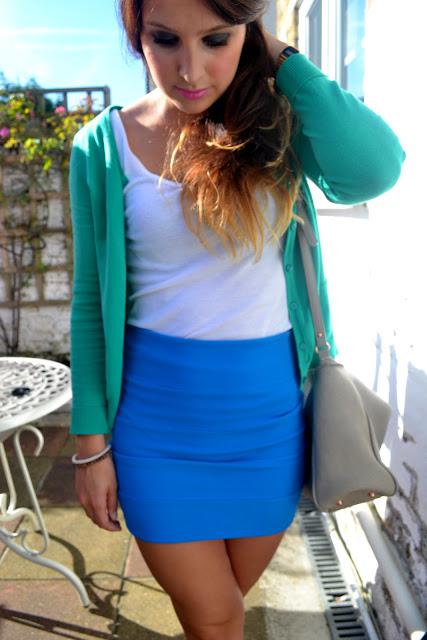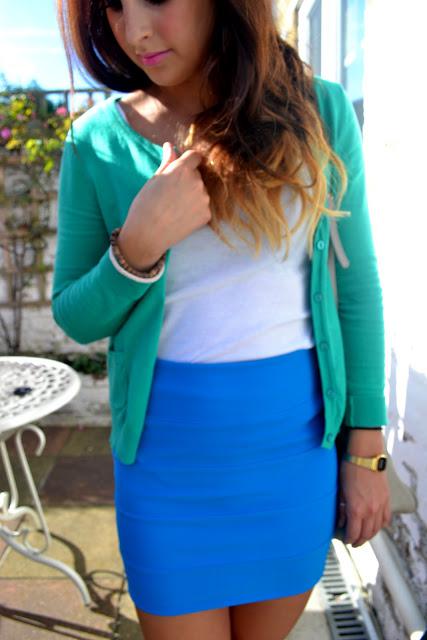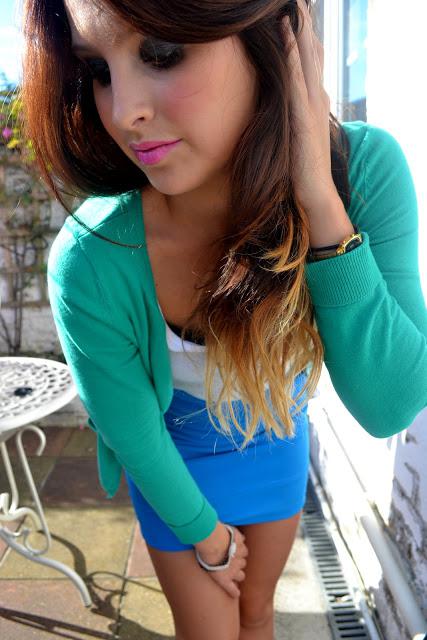 Two bold colours wasn't enough for me so I puckered up with a bright pink lipstick. The lipstick is from No7. What I love about it is it has a wet look to give your lips added shine, and really finishes the look off.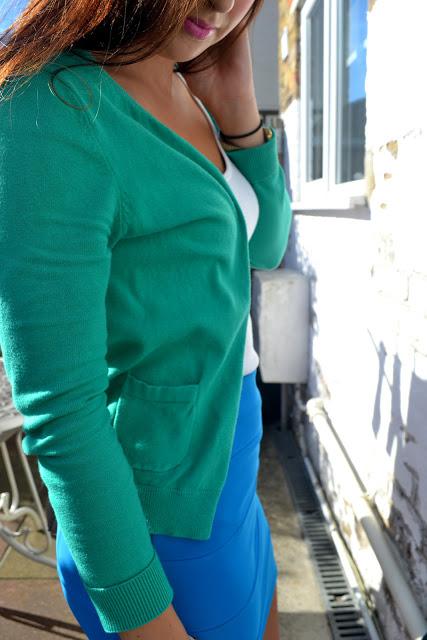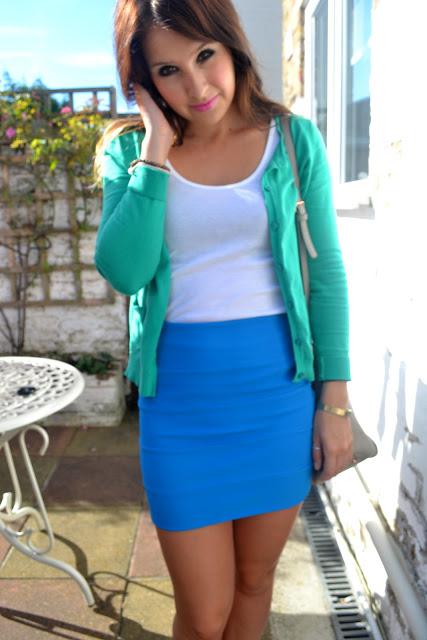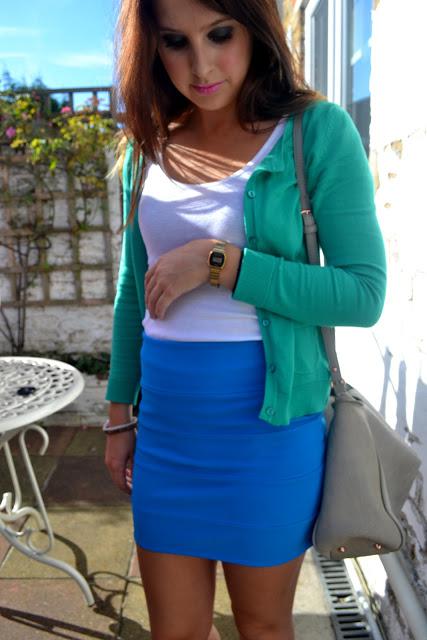 White Vest Top: Topshop, Bandeau Blue Skirt: Topshop, Bright Green Cardi: H&M, Grey Leather Satchel: Zara, Shoes: Vans, Pink Lipstick: No7 in 'Blooming Pink'
I think I'm hanging onto the summer for as long as is possibly bearable. I'm still braving shorts and skirts, despite the slightly chillier weather. I don't give in that easy. Back to uni soon and I really need to get myself prepped but this weather just makes me want to be outdoors all the time.
Next post I promise to reveal my gorgeous new Longchamp bag and my new black denim shorts (a simple DIY at home).
Amie
♥