I had so much fun with last week's color inspiration self-challenge that I decided to do it again...yay!
Here is where I took my inspiration from this time...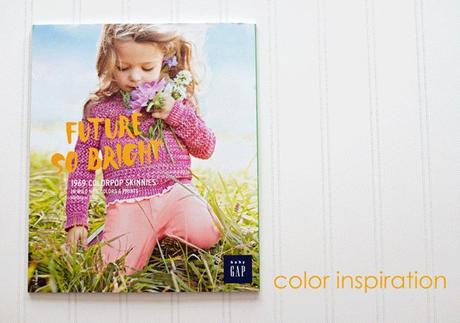 The beautiful, fun, bright spring colors are just so much fun...they caught my eye right away...
Now here's what I made...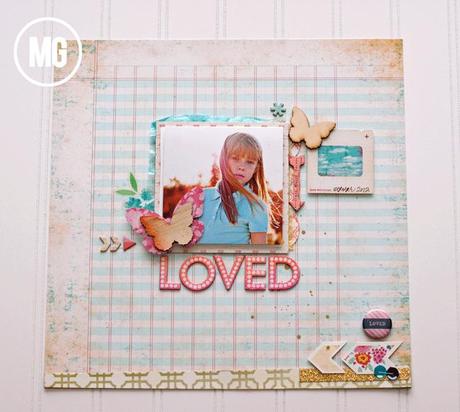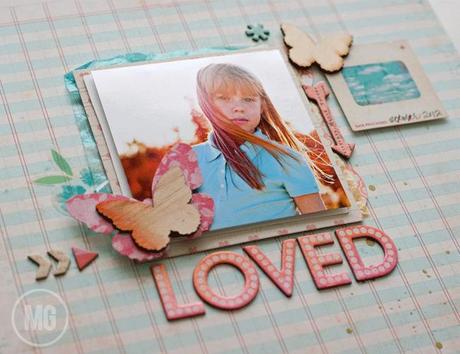 The day I took this photo of my daughter it was about 4:00 in the afternoon...a gorgeous October afternoon...and the sun hit her strawberry blonde hair in such a way that it made it look pink. The oranges and blues in the photo make it the perfect fit for this challenge...
I used a few embellishments from the new Dear Lizzy "Lucky Charm" line, as well as some from the new Maggie Holmes line with Crate Paper. I think you can also see a little Amy Tangerine tucked in there...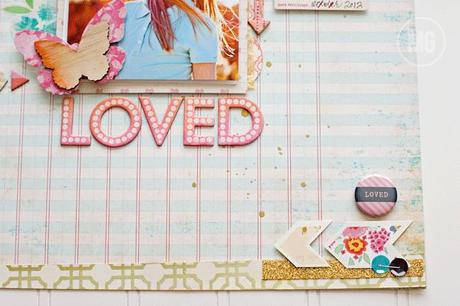 The background paper is from the The Girls' Paperie...and see my ever-present wax paper? It was a scrap I had left over after I had been using my Tropicana Teal and Mustard Color Shines.
The bottom paper piece is a scrap of Color Magic colored with Chartreuse Color Shine and the "LOVED" sentiment is made from Color Magic Chipboard Alphas...I sprayed the bottom of each letter with Primrose Color Shine and the top of each letter with Georgia Peach Color Shine...I love the sunset quality it gives the letters...and the Color Magic Banners and Arrow are also sprayed with Georgia Peach.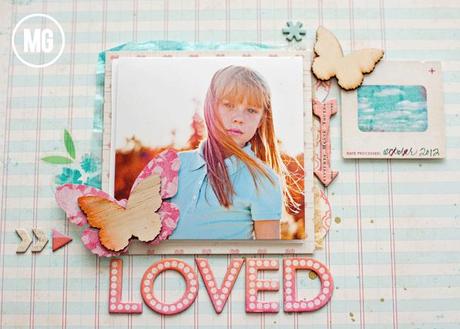 If you look closely you can see a piece of the new Heidi Swapp Serendipity Lovey Dovey paper behind the photo (it's the pale pink one with the hearts)...I can't wait for this whole line to be released in March!
And that paper "slide" to the right of my photo? Oh my gosh...you guys. This is from Maggie Holmes' line with Crate Paper. If I could have 20 of just those I'd be satisfied...I adore them.
I think this my absolute favorite layout right now...the colors just make me soooo happy...
I challenge you...take a photo or ad and let it inspire you to create...I would love to see what you come up with! Tag me @MidwesternGirl5 with the hashtag #cit with your projects!
Items used in this layout: