So, I don't usually jump on trends, but I have been seeing a lot of indigo and deep blues donning the walls of a lot of mags these days. I have to admit, I'm smitten!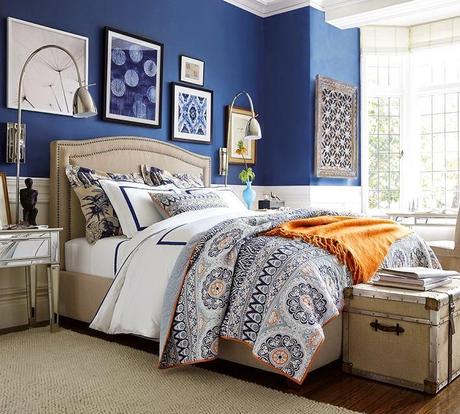 via Pottery Barn
I'm seriously considering painting our bedroom a color like this.  It is large with a high ceiling, and we have a very similar bed.  I think the contrast is really nice.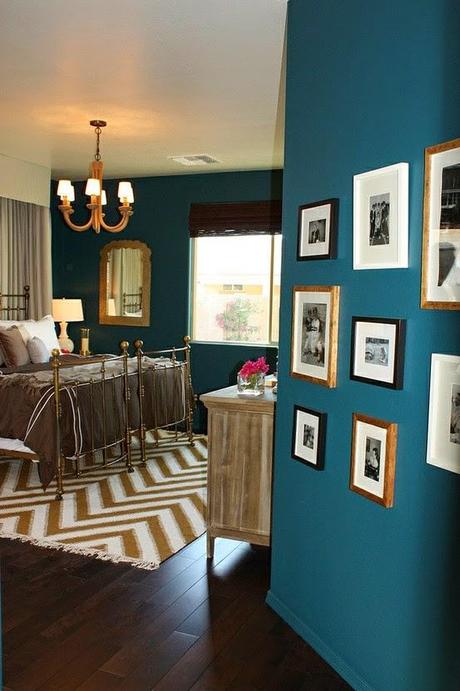 via Pinterest via Corin Roth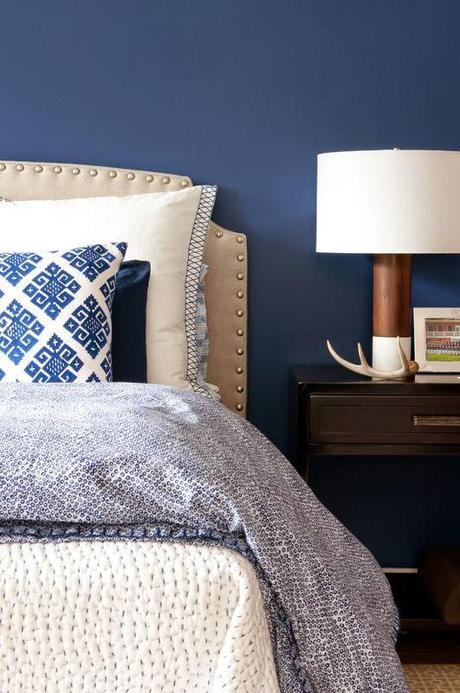 via Pinterest via BlogLovin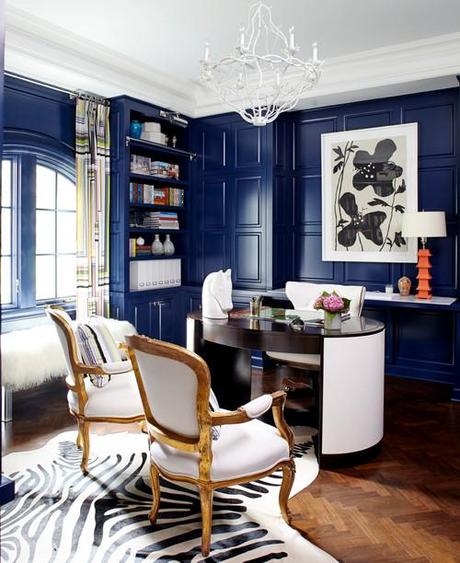 Eclectic Home Office by Mendham Furniture & Accessories Fun House Furnishings & Design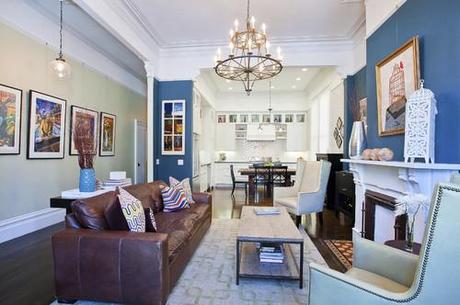 Traditional Living Room by Charleston Interior Designers & Decorators Melissa Lenox Design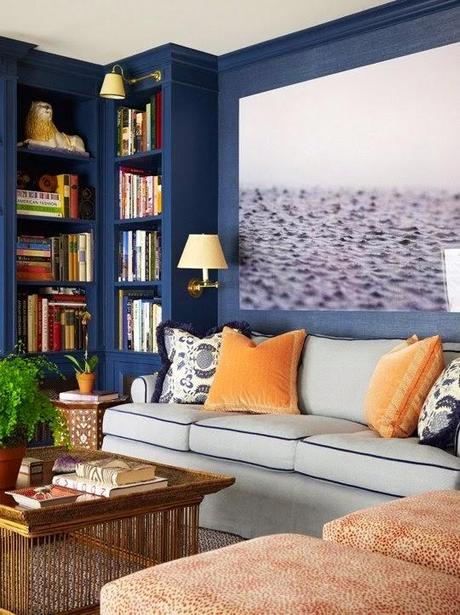 via Apartment Therapy
What do you guys think?  Do you like rooms painted in bold blues?