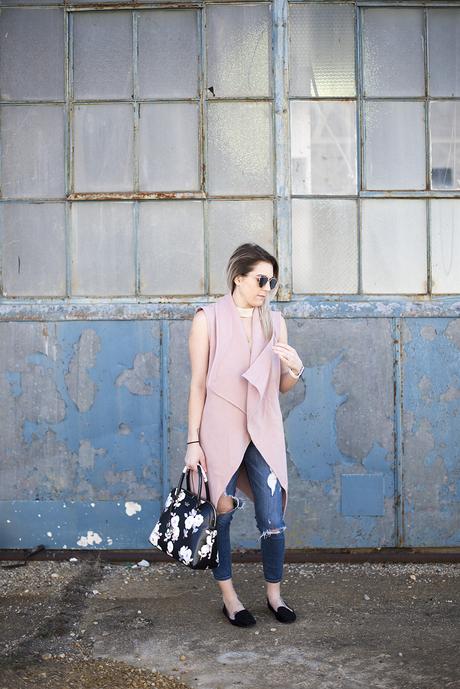 The weather has been insanely nice over the past few weeks and it's got me thinking of spring. I am beyond ready to put away the boots and bring out all of the cute sandals, wedges, and open-toe shoes. Which reminds me, I need to get a pedicure soon…
But this outfit was inspired by that beautiful bag up there. I've been crushing hard on the blush, nude and black combo. I bought the bag at last month's Bubbles and Bloggers event and I became a little obsessed with it. As much as I probably didn't need it, there was no way I was going home without it. Sorry hubby… don't worry about that one…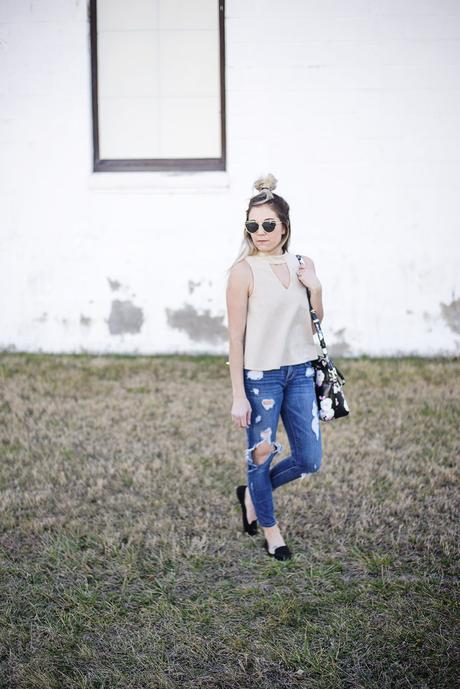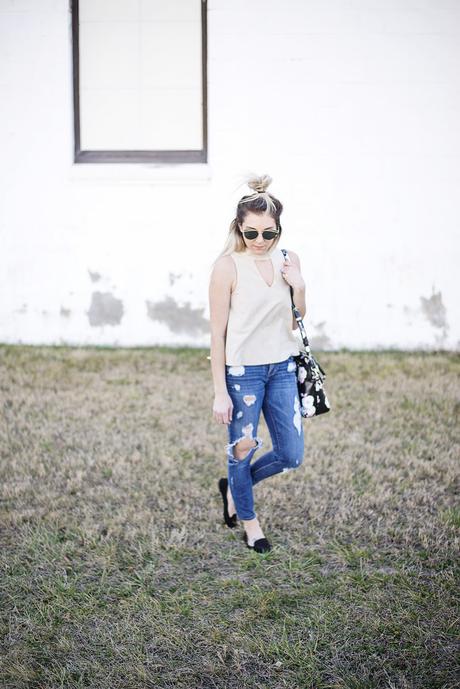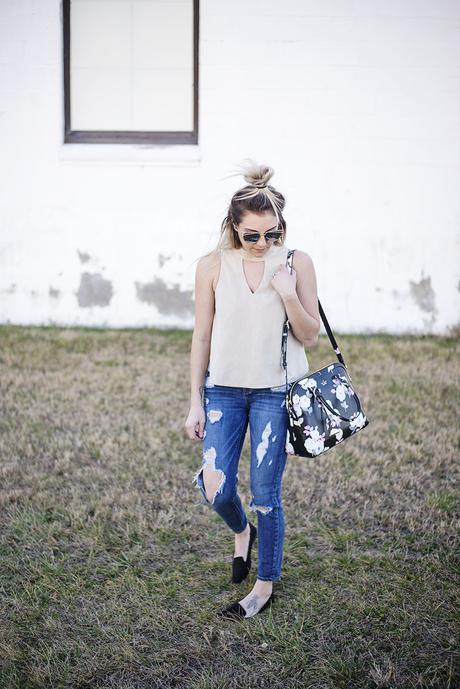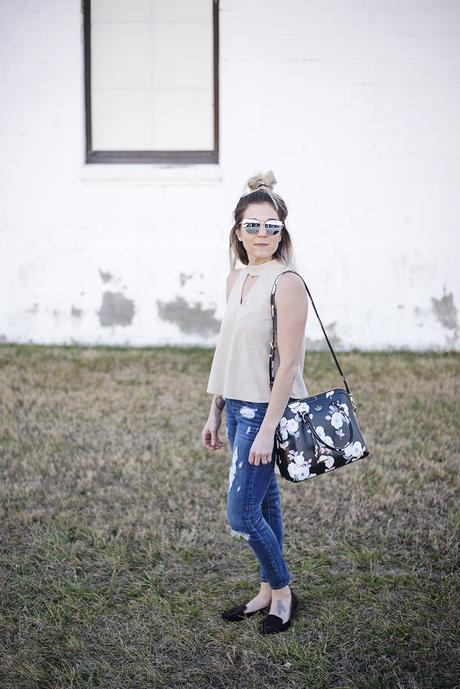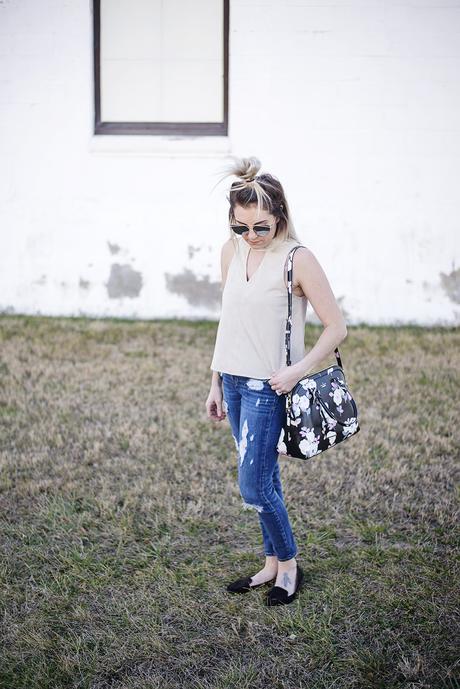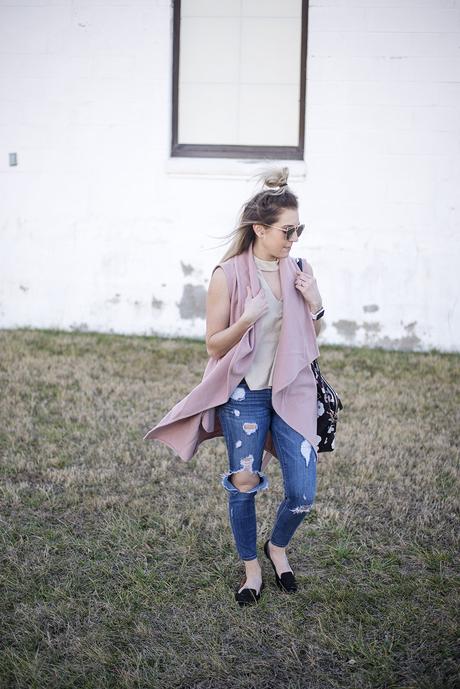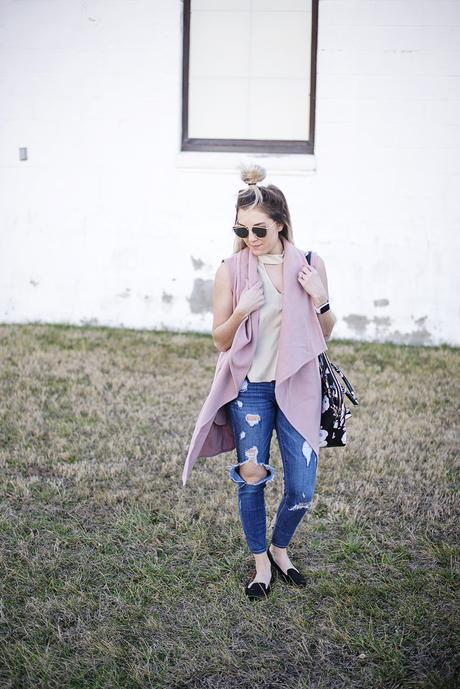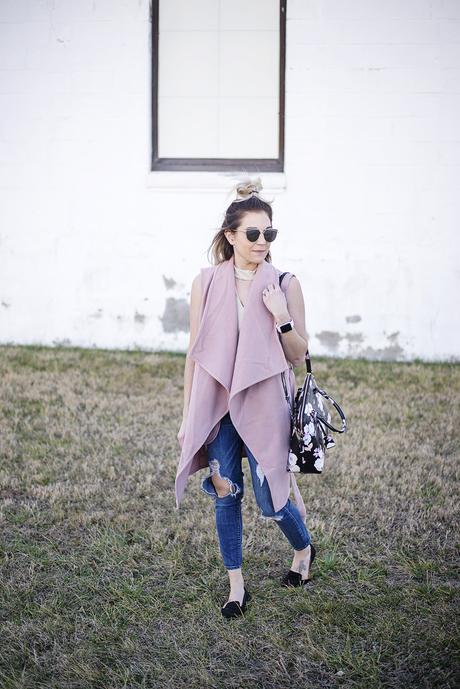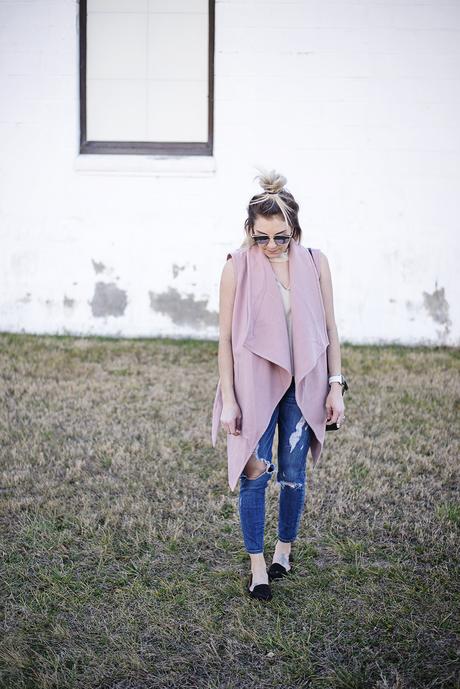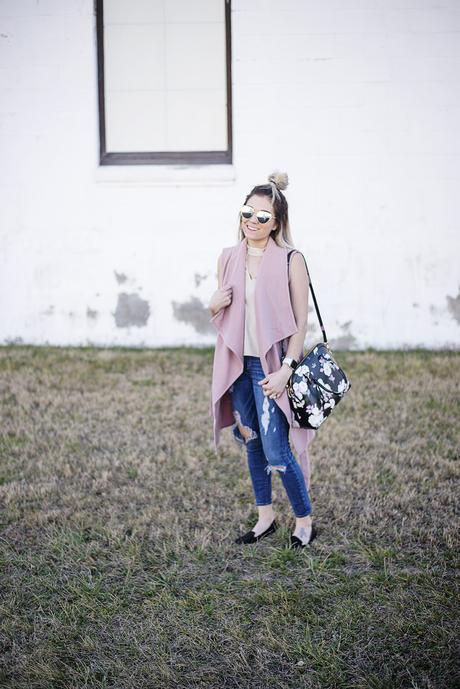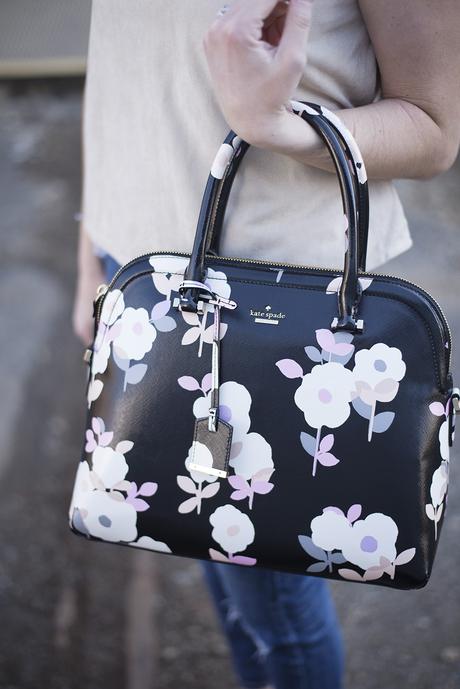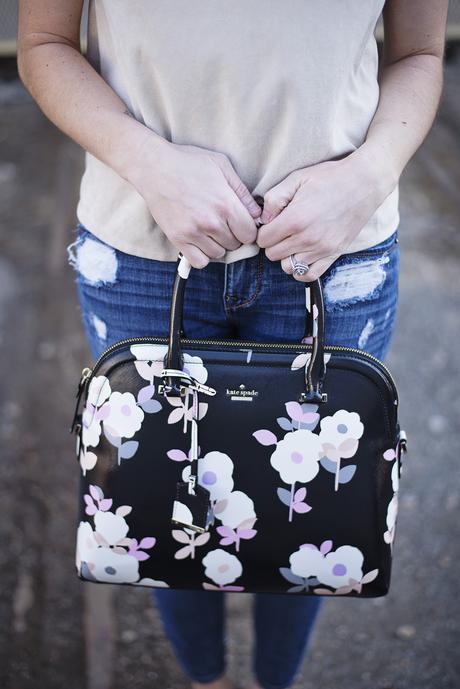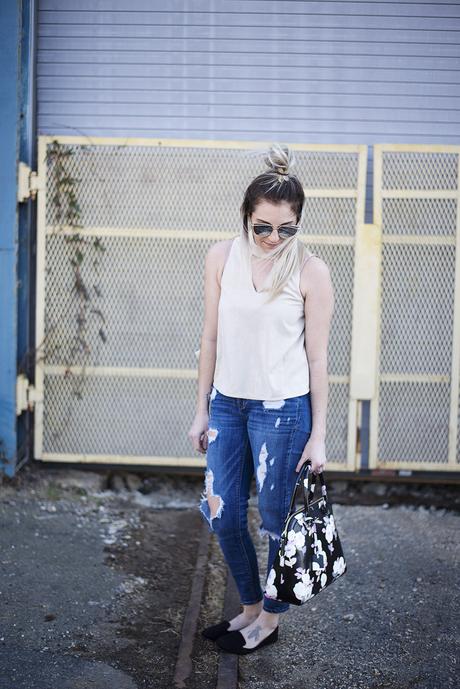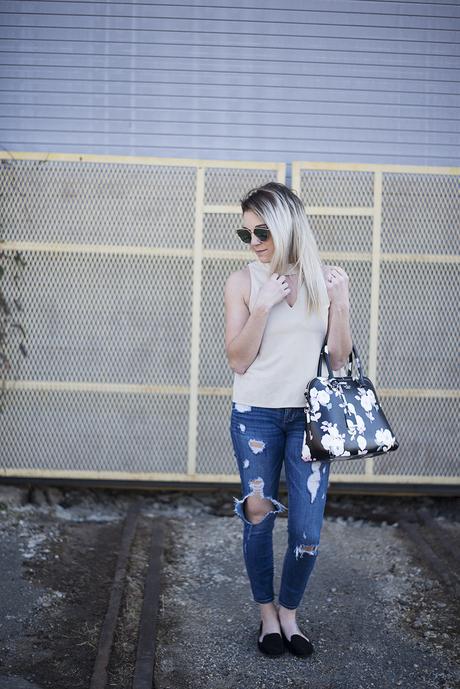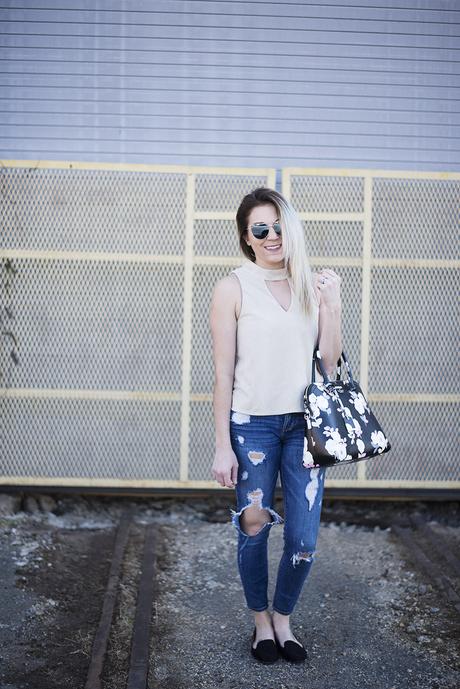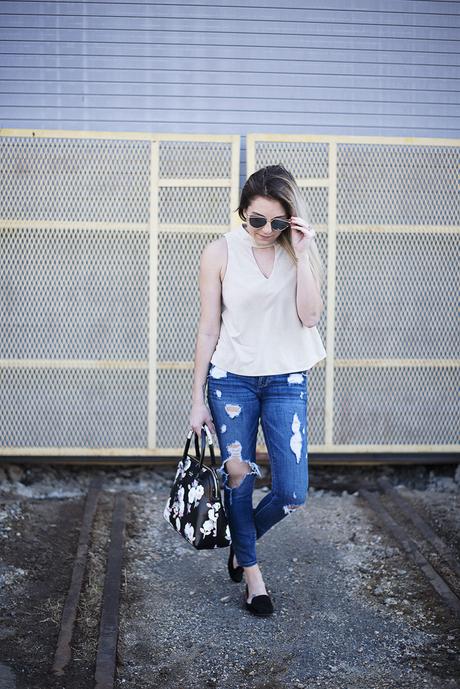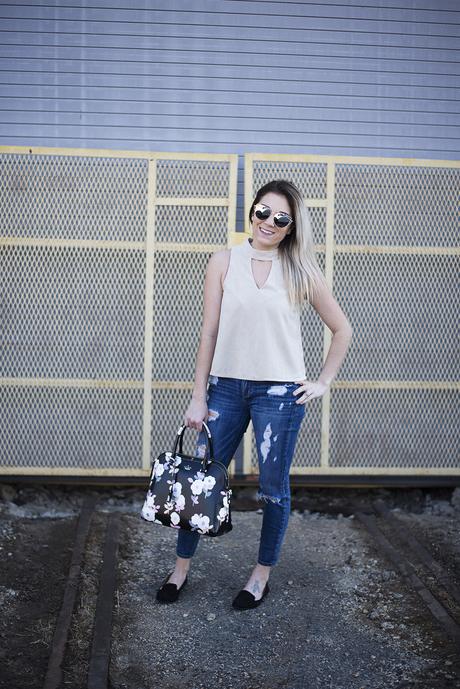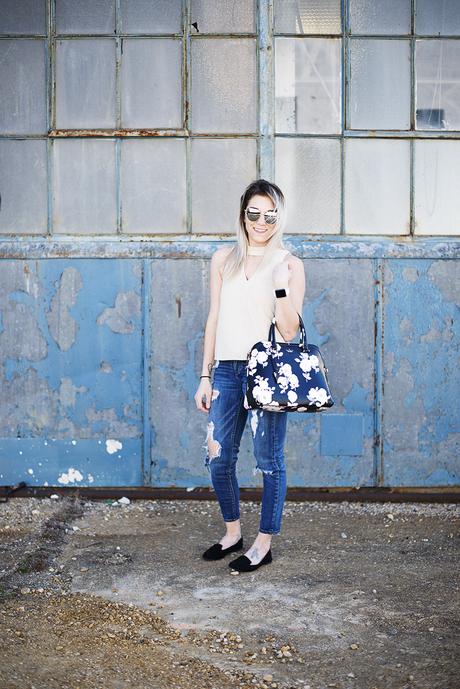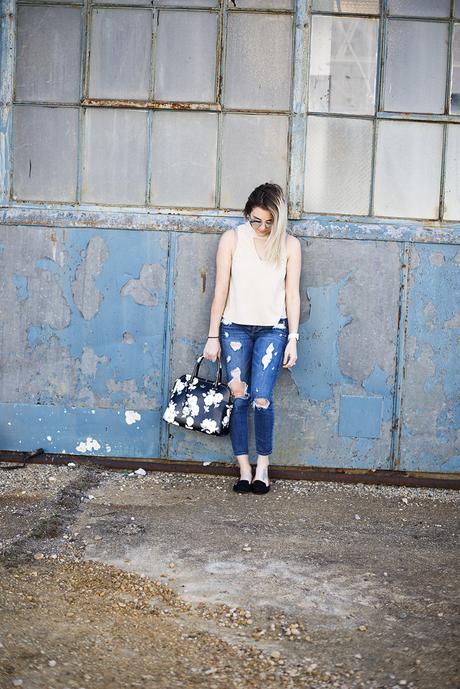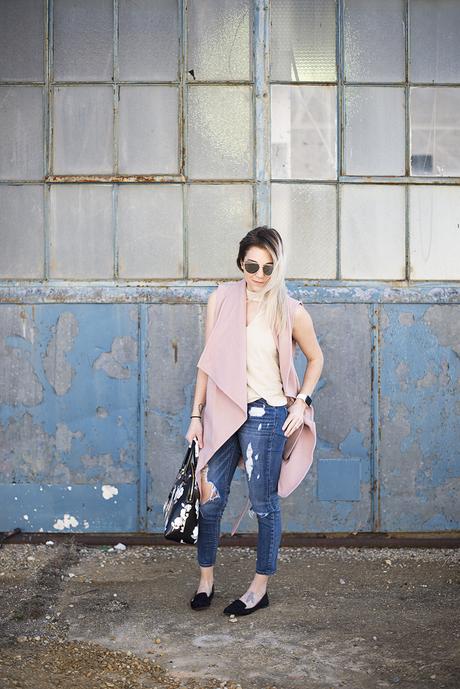 But just because the bag was a little bit of a uh, splurge, doesn't mean it's the norm. Typically you can find me bargain hunting and shopping small. Both the nude top and blush jacket came from two of my fave boutiques, The Posh Peach and Sixth and Vine.
You can save 20% off your order at Posh Peach with code SAMSHOW20 + get free shipping on orders over $50. My shirt is still available in Small, Medium, and Large (I'm wearing a small for reference). They offer sizes Small-3XL and I love that. So many choices for everyone!
My jacket from Sixth and Vine is sold out but you can shop their other new arrivals. I'm drooling over all of their new pieces!
I have TWO photo shoots today and I'm super excited! So many good pieces coming your way

Wishing you all a very happy weekend! xo