You may wonder what dogs have to do with bicycles, well its always easy to make a link with something you like! In this case a few weeks ago I forewent my routine sunday cycle to attend the SPCA Township Dog Show at Mfakathini between Mphopomeni and Boston. It was a real collar and tails affair as 180 odd mostly happy hounds turned up with owners tails wagging for a collar, lead, rabies injection, de-worming, de-fleaing and entry into the dogshow! Initiatives like this really do make a difference as over the past 8 years the SPCA have been working in the township, the general welfare of the animals has improved.
And on another dog note, the hounds of Mfakathini reminded me so much of the hounds of the himalayas – hardy, affectionate and friendly…. will be meeting more of those soon!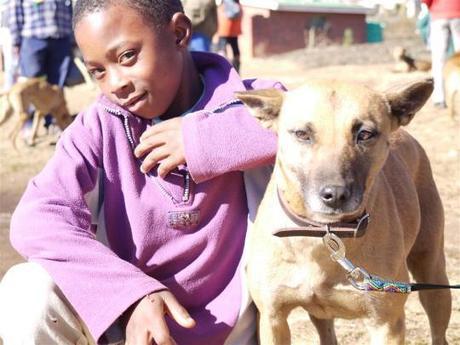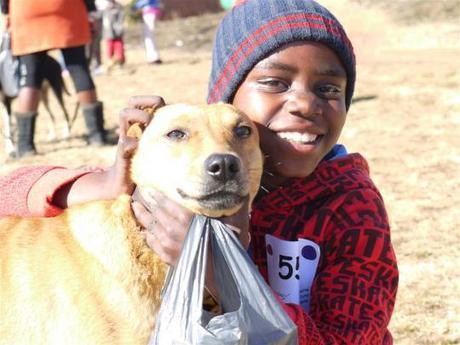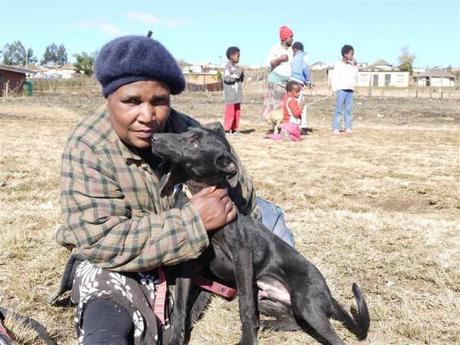 Ma Agnes said she just loves her boy ' Nkindsela', it was easy to see her genuine affection, not surprisingly she took off with one of the prizes!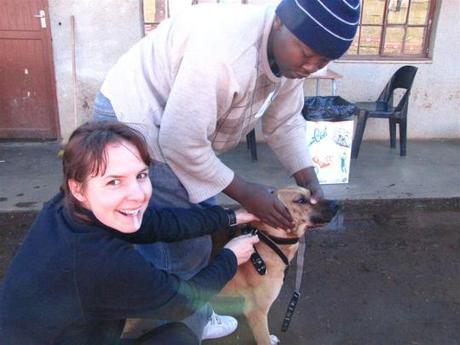 Friend, bike lover (and winner of many a race) and vet nurse Julia, also forewent her ride today and helped innoculate contenders at the show! (I helped with preparing the needles. Always had this dream of cycling around the world with my panniers filled with steri equipment and basic meds and helping all the doglets en route. Unfortunately all I can really give is a good pat and a snack!)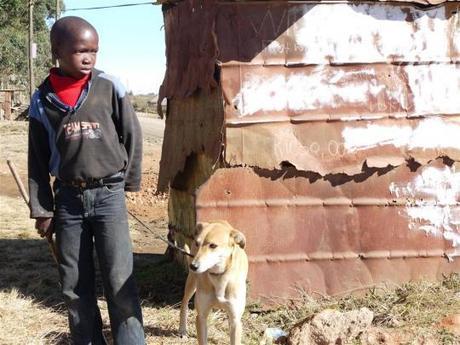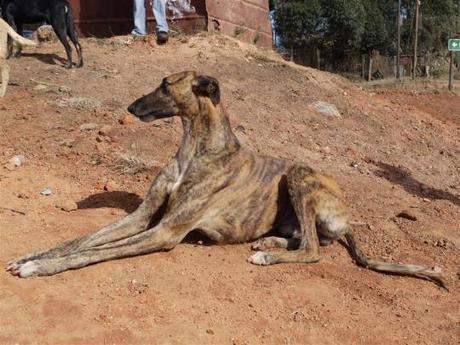 The most gentle of them all - greyhound type hunting dog, many turned up but weren't turned away.