Chintu lives next door. He is Mr. Sharma's youngest son. Mr. Sharma is my neighbor. He is also my favorite neighbor in this neighborhood colony where we live. Afterwards, when I talk about #ColgateMagicalStories, Chintu's talent will automatically speak of itself. While I talk about Mr. Sharma, it is more important to talk about Chintu. Although Chintu is in second grade, he is quite talkative, hyperactive, and very intelligent. As a matter of fact, from Bollywood to Ancient India, there is nothing that Chintu is not aware of. Chintu is quite creative in that aspect. He loves visiting my home. In fact it is almost at least a visit everyday. While Chintu is around, nobody gets bored. He can talk on any subject. Although he talks too much, he never talks anything meaningless. Let us wait for #ColgateMagicalStories moments.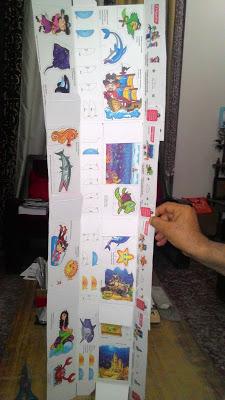 Last week Chintu was at my place when there was a courier delivered at my doorstep. Also, I had no clue what was there inside the packet. In the second place, I never thought this is the #ColgateMagicalStories packet. While I was about to open the packet, Chintu perhaps smelled it. He yelled and snatched the packet from my hand. All this was quite in a friendly manner. As a matter of fact, I like when Chintu performs such kiddish activities. It takes me years back of my age. I become childish with Chintu. Perhaps that is one of the prime reasons, he loves visiting my home. In addition, Chintu brings a different kind of spark at home. Secondly, we have become too dependent on him to bring smile on our faces.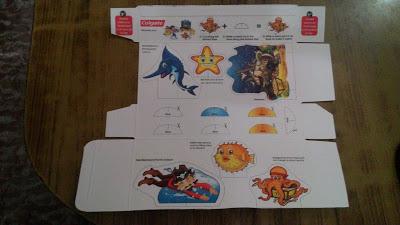 #ColgateMagicalStories Is  An Ocean of Stories
The moment Chintu opened the packet, his face started beaming. Besides, I could sense something fresh is going to pop up. Though I was under depression to see 4 empty packs of #ColgateMagicalStories, Chintu took not time to understand the magic behind them. He immediately put me to task to cut the packs. Also I was warned not to damage any sketch or drawing. Again, he was planning to create some fantastic stories out of the sea world creatures and related drawings/sketches inside each pack. And I knew my job will not be over even if I cut each picture neatly. Nor will it end the same day. I was sure Chintu is going to create infinite number of stories from these pictures. As a matter of fact, the four packs titled as Coral Reef, Treasure Hunt, Sea Magic, and Pirate Ship are now his possession.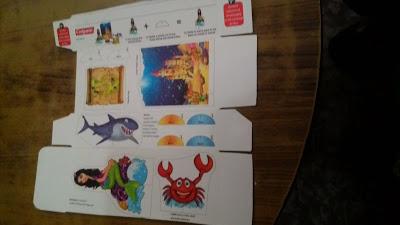 Without delay Chintu's mind could jot down a sketch of each character. Further he was quickly creating a story in his mind. All characters Sea Turtle, Sadie, Parrot, Mermaid, Sea Horse, Dolphin, Shark, Crab, Lion Fish, Whale, String Ray, Star Fish, Puffer Fish, Octopus, and Sword Fish. They have become Chintu's friends now. The four packs have discovered another Chintu within him. The drawings and characters have unlocked his imagination to a different level. The sea creatures & trivia inside those packs have empowered him to explore different world every time he sits with them. One time effort of cutting them have opened a complete toy store for Chintu.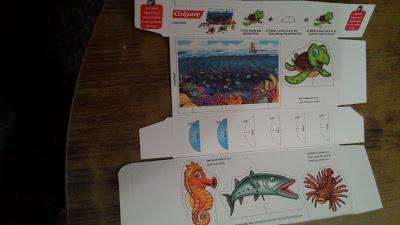 #ColgateMagicalStories is a Phenomenon
Every day Chintu is creating a new story with #ColgateMagicalStories sea creatures & trivia. Every story brings in a new learning. As a matter of fact, now every day Chintu is creating a new story by weaving his imagination together. Moreover it is not only a learning for him, we all are learning something new everyday. We all are
cherishing his creativity
crossing new boundaries every day. And we all know the real power behind this. It is #ColgateMagicalStories.