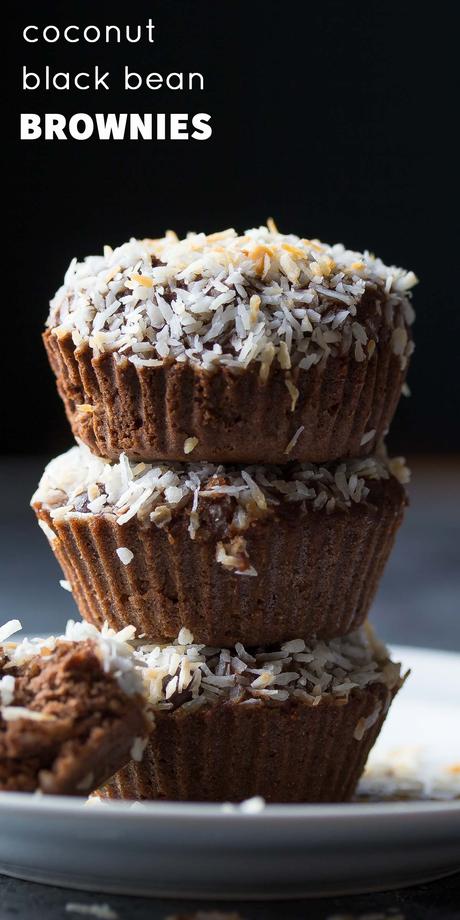 These flourless black bean brownies are only 140 calories each, and are packed with protein!
When it comes to embracing food fads, I am definitely slow.
I see veggie noodles, or mason jar salads, or one pot pastas, and think "what a gimmick!"  But eventually curiosity gets the best of me, I cave and try them, and my mind changes completely about them.  There is pretty much always a reason for their popularity

And here I am…yet again…proving to myself that yet another food fad, black bean brownies, absolutely live up to the hype!