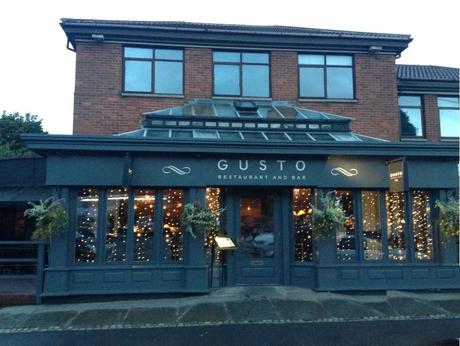 I'm  obsessed with Pizza. No matter how hard I try to be good, there are times when I just need something stodgy and simplistic with lashings of cheese. Leeds is plastered with Pizza places but if you don't want to venture into town, I've found the perfect place. Introducing Gusto, the place to go when you just need a pizza fix. But why have one pizza when you can have three?
When my boyfriend and I go to Gusto, we stick to what we know. Sure, there's all kinds of delicious seafood and pasta dishes on the menu but we simply can't leave without our pizza fix. We start with cocktails, a Kir Royal for me, a Mojito for him and we peruse the pizza section.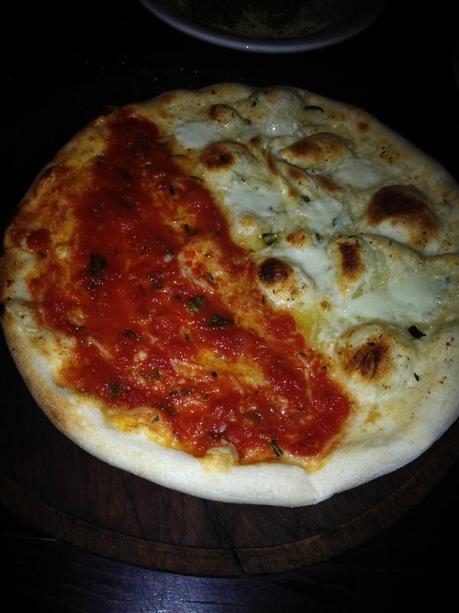 First up there's the delicious garlic pizza breads. Can't decide between the mozzarella and the tomato? Go for half and half and get the best of both worlds. This picture really doesn't do it justice, it's simply delicious.
We ordered a starter portion of Spaghetti Bolognese to mix things up…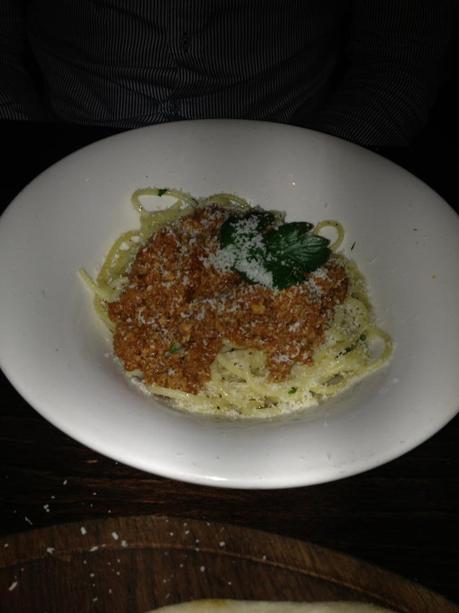 Next up we chose the classic Margherita pizza and the meat feast.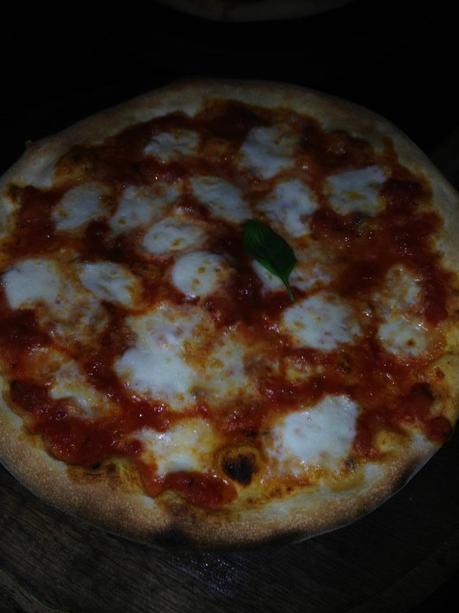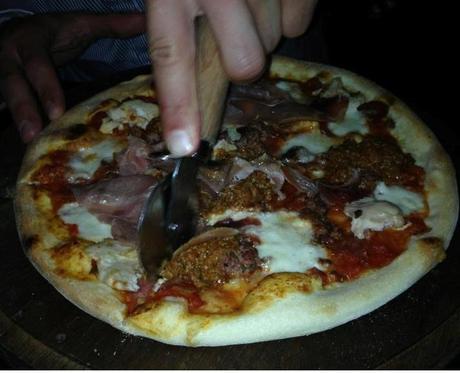 For dessert? You guessed it! We shared a Nutella Calzone and it was seriously good. Packed with Nutella and Mascarpone and served with a generous dollop of ice cream on the side, this dessert is a serious win! If you've never had a chocolate pizza, get down to Gusto and see what all of the fuss is about.
From the outside, it looks just like your average calzone but inside is a sweet surprise.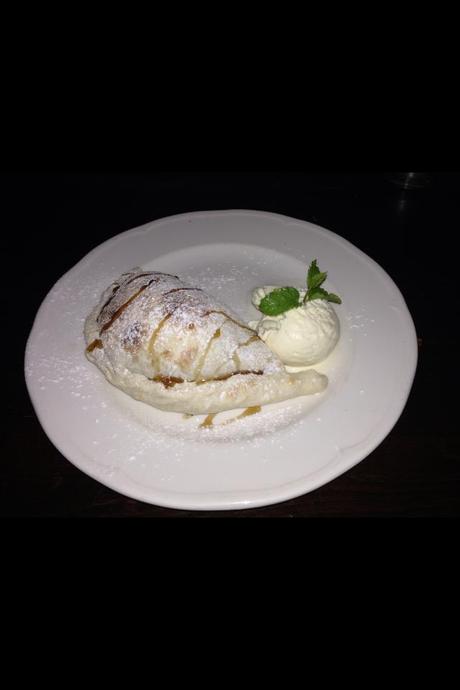 Gusto is a great first date place but it's also perfect for those extra large getogethers with friends and family. It has a beautiful oak tree slap bang in the middle of the restaurant that is covered from top to toe with twinkling fairy lights. The atmosphere sizzles and the staff are lovely. Book early to avoid disappointment and check them out on Facebook here. Think you're up for the three pizza challenge? Let me know if you suceed!