This is the second instalment of our gift guide for the season, some of these may be available near you, or may offer expedited shipping, otherwise hopefully they will at least inspire you and provide ideas for some other last minute gift items. The first instalment was 100% related to drinks books, this one is all useful products ranging in price from $15 to $96 and up.
________________________________________________
1. Tovolo Perfect Ice Trays ($15) – These silicone trays come in two sizes, either 1″x1″ cubes or 2″x2″ cubes. They produce perfect cubes of really hard ice. This allows for better cooling of your drink with slower dilution because they take longer to melt. The 2″ cubes are also great for your sipping spirits like Scotch or Premium Tequilas. The 1″ cubes are excellent for mixed drinks. You can likely find these at specialty kitchen stores like Gourmet Warehouse or Ming Wo. Otherwise you can also order them online at The Boston Shaker at $15 for a set of two trays.
Even if you're not in the market for ice trays, take a peak at The Boston Shaker's other products. You can also follow them on Twitter @TheBostonShaker.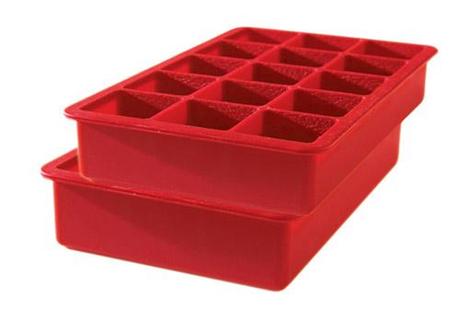 ________________________________________________
2. Growbottle ($29) – Why buy herbs for your cocktailing and cooking needs when you can grow your home, even in really small spaces. The Growbottle from UncommonGoods is a repurposed wine bottle (So you're killing two environmentally friendly birds with one stone…so to speak). You get your choice of herb including Mint, Oregano, Basil, Chives or Parsley. Each set comes with all the necessary parts, seeds and even instructions, just add water and sunlight. An awesome way to ensure you have fresh homegrown ingredients or garnishes on hand whenever you need them.
Also follow them on Twitter @UncommonGoods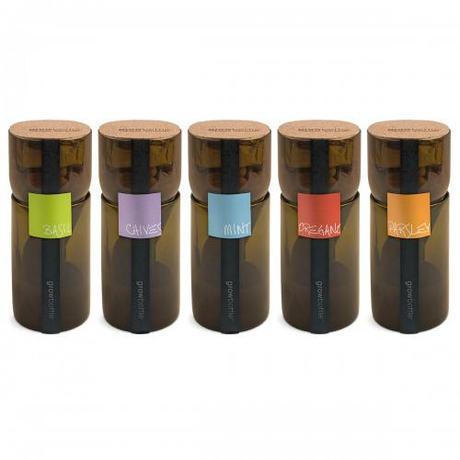 ________________________________________________
3. ISI Twist n' Sparkle ($49) – I realize this one seems a bit on on this list, but where I see this coming in really handy is with interesting takes on regular cocktails. Sparkling Manhattan anyone? And of course it does double duty doing what it was created for – making soft drinks fizzy! At $49 for the starter set, you then don't need anything else in the future except the little chargers which are usually around $6 for a pack of ten. You can pick this up at many specialty cooking stores or other general suppliers like London Drugs. You can also order it directly from the ISI website.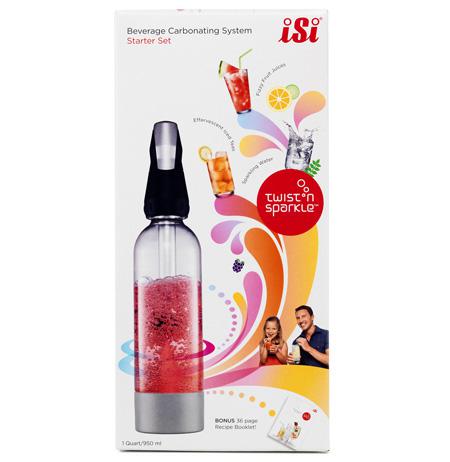 ________________________________________________
4. Blue Blazer Mugs ($75) – This is great as a fun gift for anyone who is into cocktails and has done any reading in that field. The first ever published guide to mixed drinks was written by Jerry "The Professor" Thomas. Therein he describes a particular drink called the blue blazer. The drink is set alight and is "mixed" by pouring the fiery liquid from one mug to the other. You can pick up a set of two mugs from Cocktail Kindgom. Although it seems a little pricey, keep in mind that these are large (575ml), silver plated, stainless steel mugs that weigh almost a pound each. Whoever you are buying for, if they are serious about historical cocktailing, they will surely love this gift!
Cocktail Kingdom has a lot of other great products, you can also follow them on Twitter @CocktailKingdom.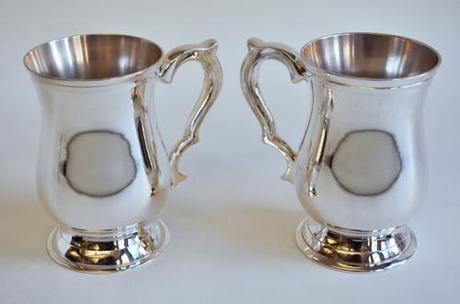 ________________________________________________
5. Tuthilltown Custom 5L Barrel ($96) – Another really cool gift for anyone experimenting and playing with cocktails. This 5L cask, available at Tuthilltown,  has their Logo engraved on the front. The Barrel us an unused, American White Oak cask with a medium toast, allowing you to age your own spirits. I would personally recommend upping the ante another notch by ageing your own cocktails. A one-month house aged Boulevardier would go down real smooth… I think, and can't wait to find out!
If you aren't already aware, Tuthilltown also the producers and purveyors of the fine HUDSON line of aged spirits, also well worth a try! You can also follow them on Twitter @Tuthilltown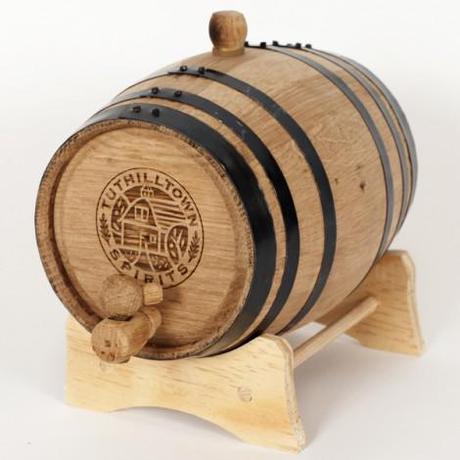 ________________________________________________
6. Photographic Cocktail Art ($ Various) – Mauro Celotti (Yup, My old man) has a wide range of artwork in various mediums and covering multiple topics and genres. But I particularly like his recent line of computer manipulated drinks photography. The picture below if of the same image, done three ways and printed on clear plexiglass. Check out his photographic products at www.ImageGeneration.com and his Oil Paintings at www.MauroCelotti.com. Any of the images, most easily those in at Image Generation, can be custom printed to your needs depending on what size, shape, material and price you are looking for.
You can contact him through one of the websites, or feel free to contact me through the comments, by email or Twitter.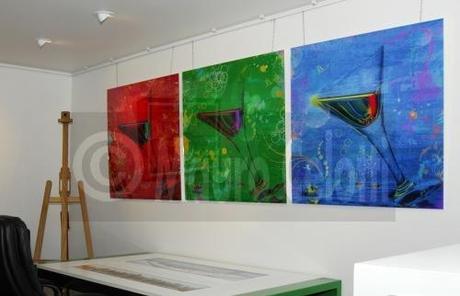 ________________________________________________
Hopefully this post and the last one have provided some inspiration for last minute holiday gifts or at least ideas for gifts for other occasions in the new year. I hope that Father Christmas, Hanukkah Harry*, or whoever is expected to bring you gifts this year received your list in time, or maybe these past few blog posts can help him/her out with that too.
*Hanukkah Harry is his official name, as declared by Jess who has been receiving gifts from him since she was a baby, so it must be true!