Monday 3rd January 2022 1pm – Combined Counties Premier League South – The Reg Madgwick Stadium, Cobham
A week is a long time in football. On Monday 27th December, having failed to convince the Combined Counties League to call off their trip to Sheerwater, Banstead Athletic took to the field with just ten players. Over the next sixty five minutes they conceded seven but lost three players to injury. When their skipper was booked for dissent which carries a ten minute sin bin penalty at Step 5, the referee had no option but to abandon the game.
The resulting exchange between the two clubs on social media was sarcastic at best, accusatory at worst, with Sheerwater suggesting that the Banstead actions were deliberate in wanting to get the game abandoned. What happens next is one for the Combined Counties League to determine. A week later and the visitors arrived at the Reg Madgwick Stadium, home of Cobham with the luxury of substitutes for a lunch time Bank Holiday kick off.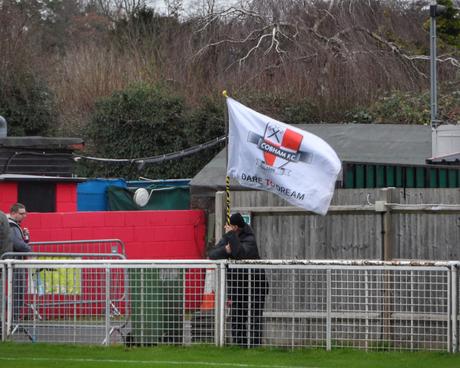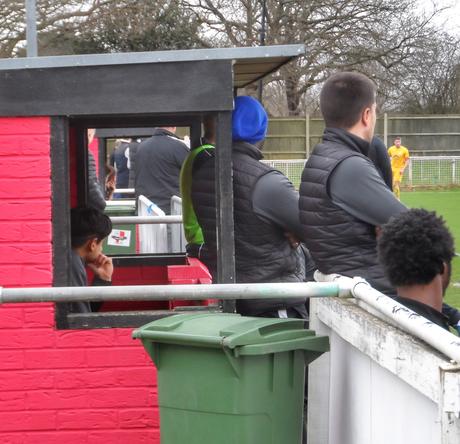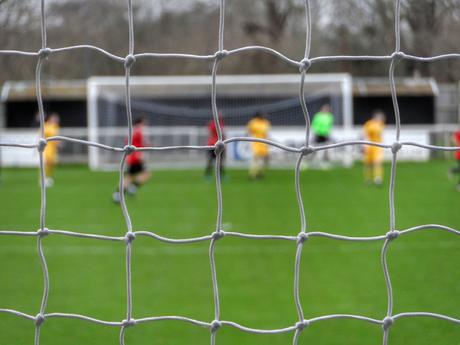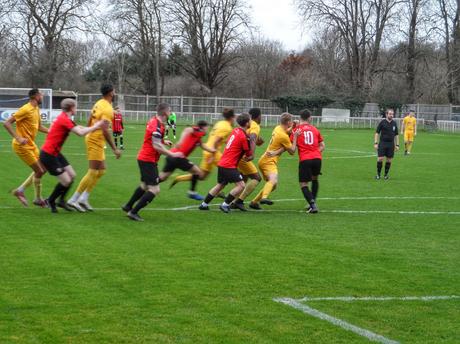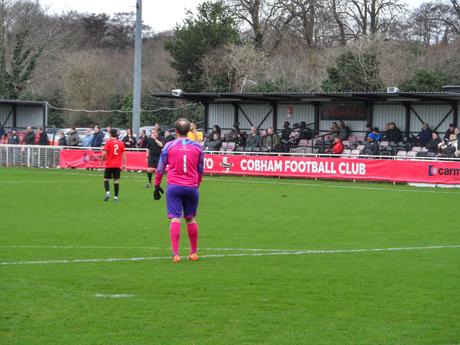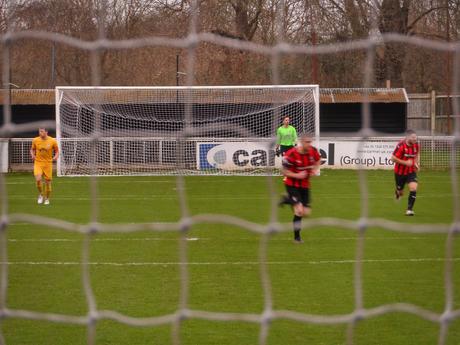 You approach the ground down Anvil Lane dividing a public park (Leg O' Mutton Field) in the plush village center. With the impressive Painshill Park hotel, home of England rugby on one side and Chelsea's training ground down the road, Cobham FC certainly rub shoulders with superstars, which they hope will one day bring success to The Hammers (as they played in Anvil Lane) – with a nickname like that who wouldn't want them to be successful.
It's a simple ground with a couple of covered stands on one side, with concrete standing around the other three sides. Certainly room for expansion on two further sides, which would need to be considered if they were to be promoted to step 4, very unlikely this season with the form of Walton & Hersham, Jersey Bulls and Redhill who are competing for the one promotion place.
The opening ten minutes saw Cobham laying siege to the Banstead goal and you felt for their handful of fans who probably feared another potential drubbing. An early goal, with Cobham's centre-back heading home a free-kick from an unmarked position didn't bode well but it seemed to spark them into life as they created a number of good chances.
It was somewhat against the run of play that Cobham doubled their lead as the half wound down. Banstead gave the ball away cheaply in the left-back position and Cobham's number seven made no mistake, drilling the ball back across the goal and into the corner.
Based on recent form, you wouldn't have wagered anything on Banstead getting anything out of this one but in a true game of two halves they pulled one back thanks to an own goal from King and then seconds later equalise through Manny Akiotu.
A point apiece was a fair result in the end and quite a turnaround in the space of seven days for the away team. COVID will certainly have a major say into how the leagues end up, but when it stays away, football is the winner with games like these.