These gorgeous cobalt blue skinny jeans from H&M were purchased at the beginning of this week, having gone shopping in a pair of black skinnies, I wriggled my butt into these as soon as I got home and snapped up an outfit post. And oh my god they are so comfy. Nothing worse than a pair of jeans you can't move in, right?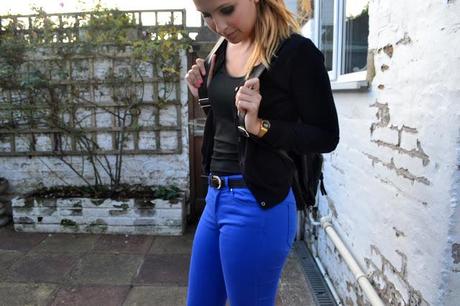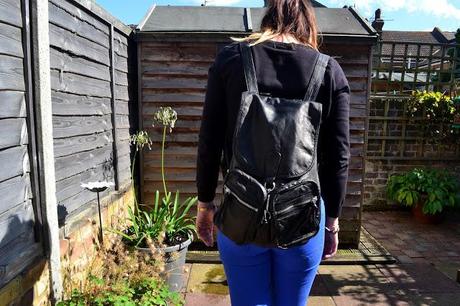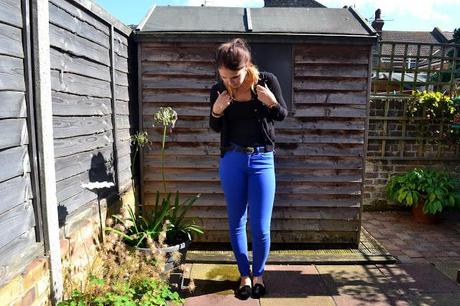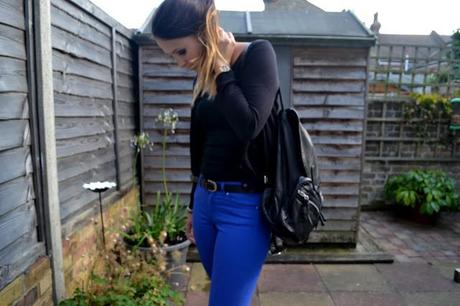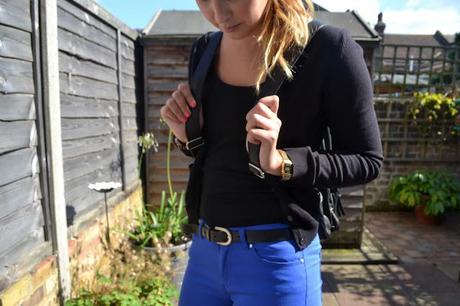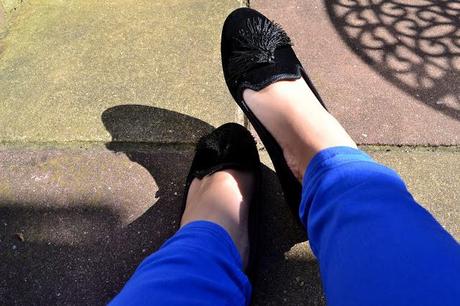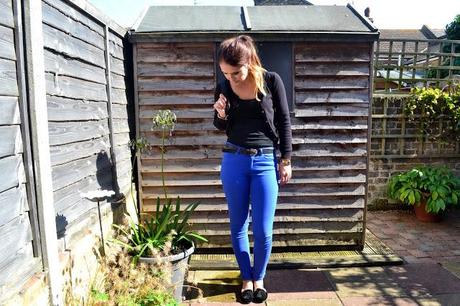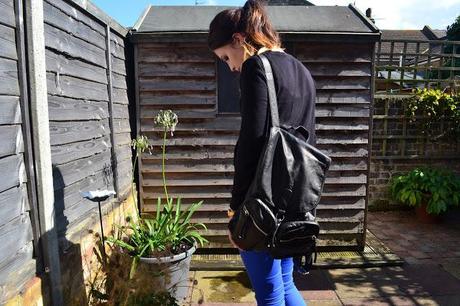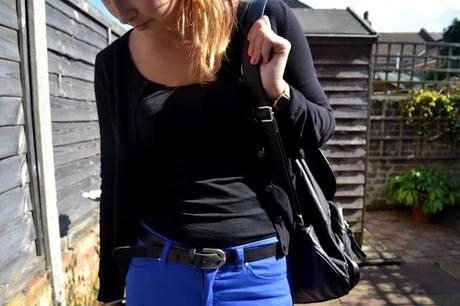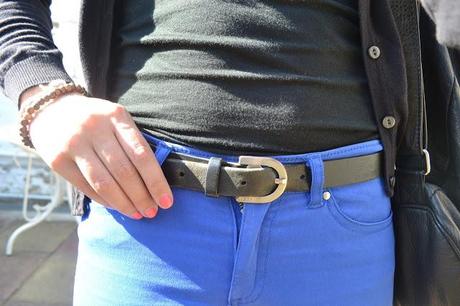 Outfit: Black Vest Top: Topshop, Black Cardigan: H&M, Cobalt Blue Skinnies: H&M, Leather Backpack: Topshop, Black Leather Belt: Next, Velvet Pumps: Peppermint, Nail Polish: Barry M
My gorgeous leather backpack has certainly made itself quite at home this week on my back, or slung over my left shoulder, makes me feel like a girl on a mission. Monday night I went out for dinner with some friends as everyone heads back off to university this week. Booooo. I need to start thinking about getting ready to go back too. Plus I'm seriously considering getting my hair done...again. Not sure I'm feeling the dip-dye anymore. And I may feel like having it cut just a little bit shorter.
There is such a difference in temperature first thing in the morning...it sure looks like the Winter is on its way. Time to get the knitwear out. I love wrapping up for the Winter.
Amie
♥