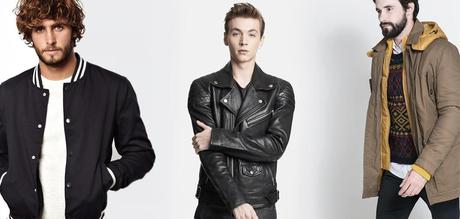 If you're living in the northern part of the globe, it's grey, it's wet and it's ugly outside: enter winter. Although it appears to be negative, the approach of cooler temps isn't in fact a bad thing. On the contrary, winter's chill ushers in better wardrobe options that enable you to turn up the heat this winter season.  We've put together a list combining style and sensibility to help you navigate through hot winter jacket trends.
Trench Coat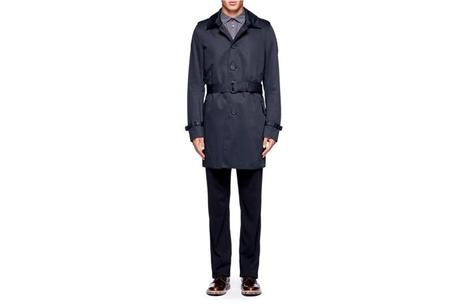 The grandaddy of menswear takes a modern turn in keeping classic sophistication without looking like, well, your grandpa. Be it wool, cashmere or tweed, you can't go wrong with a double breast. Stick with the typical color palette of black, gray or camel, but make new of this old fashioned tradition with a slim cut and lots of layers.
Man of Many Suggest: Paul Smith Twill Trench Coat
Varsity Jacket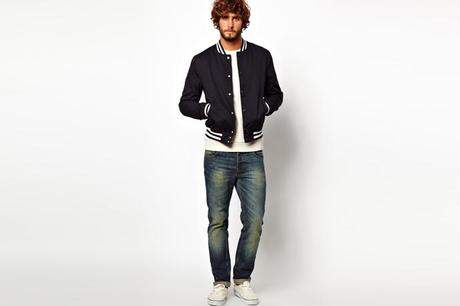 We've come a long way from high school (thank God), but this season's must have trend takes us back to our glory days with the ever popular varsity jacket. Embraced by almost every catwalk during fashion week, the preppy varsity jacket is the official uniform of the cool kids. Keep it casual with jeans and sneakers for a laid back weekend look.
Man of Many Suggest: ASOS Varsity Jacket
Pea Coat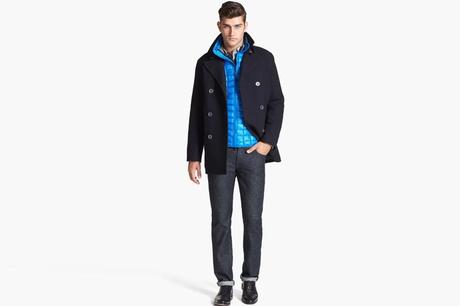 Feeling sophisticated? Class it  up with a pea coat. The waist length seasonal staple is traditionally refined, but this season's style is unapologetically bold in it's color choices.  Steer clear of safe colors like black, navy or gray tones and opt for daring hues like rich burgandy or emerald green.
BuyMan of Many Suggest: Michael Koors Pea Coat
Leather Motorcycle Jacket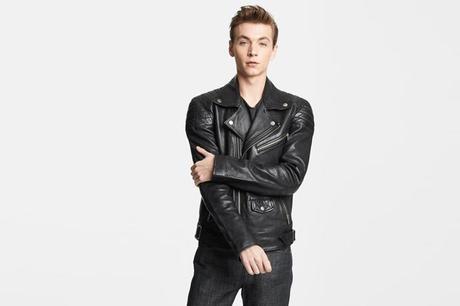 If you're a rebel without a cause or you just want to look like one, the leather motorcycle jacket is the ultimate bad ass accessory for the modern man. Transitioning from autumn into winter, the leather biker jacket is warm without being bulky. A fur collar makes the ensemble winter ready or if you're looking to layer, wear a denim jacket or hoodie underneath for extra warmth.
Man of Many Suggest: Blk Dnm Leather Moto Jacket
The Parka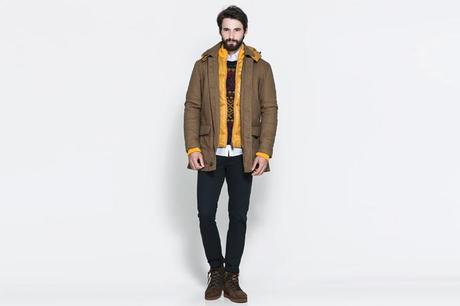 Warm, practical and stylish, the parka is still a classic menswear item. Perfect to get you through the season, the fur trim hood helps during bad weather and can be removed to create a look more accessible to wear when the weather is bearable.  Great with dark denim and hiking boots or paired with chinos and loafers. If there's one jacket that you can depend on this winter, it's the parka.
Man of Many suggest: Zara Tan Parka
Padded Coats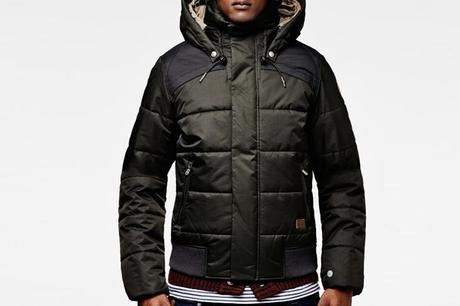 Be trendy and toasty this season with a puffer jacket filled with down or synthetic insulation. These slick jackets help make a stylish statement whether you are hitting the slopes or walking the city streets. Besides the extra warmth it provides,  bask in the extra buff the puff of a padded coat adds to your torso (Look like you just left the gym, even if you just left the buffet).
Man of Many suggest: G-Star Raw Whistler HDD Bomber
This has been a guest post by, the true definition of a Valley Girl, Jasmin Martin is from the sunny suburbs of Los Angeles, CA. An independent lifestyle writer, she enjoys food, fun and all things fabulous.